Traveling Tokyo with baby/Kids now rents affordable baby Strollers For Family Tourists in Tokyo, Japan
Making your stay in Japan pleasurable
Traveling Tokyo with baby/Kids, a blog website that informs tourists about activities to undertake to make their stay in Japan enjoyable is presently helping family tourists rent affordable baby strollers. This will help save cost for family tourists and also help eliminate the inconvenience of carrying a big baby buggy on the plane while on an air travel to Tokyo.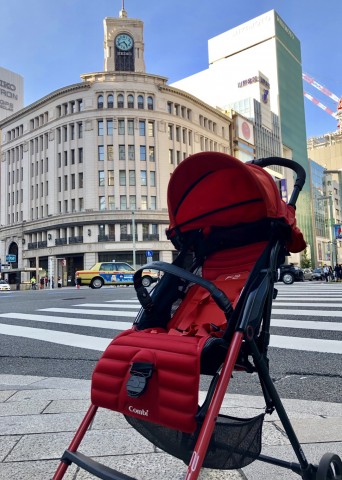 "I started this because I have been receiving many rental requests about baby strollers. I could understand how much rental baby stroller help you while traveling abroad with small kids. I hope your stay in Tokyo would be easier and enjoyable with this rental stroller for all of your family," says Miyo owner of Traveling Tokyo with baby/Kids.
When family tourists arrive in Japan, they need to engage in the best touring to make their stay exciting. Because they are there to see the people, their culture, traditions, and craft, and also to have a taste of Japans appetizing meals. For them to accomplish all these they have to be on a steady move. Families with infants will have to carry their infants by hand throughout their touring because they couldn't afford the inconvenience of bringing their already bought big baby strollers from their countries. And they can't afford to get a new one either because of their high price. Miyo has decided to provide a solution to this issue by providing for tourist families in Ginza, Tokyo affordable baby strollers at their locations.
If you are looking for a rental baby stroller while touring Japan, Miyo can rent one for you at an incredibly low price.
About Traveling Tokyo with baby/Kids
100% pure Japanese friend Miyo introduce you Traveling Tokyo with baby/Kids – such as an interesting place to go, Japanese traditional art craft, delicious foods, and unique culture. This real information from Tokyo can make your stay much more fun!
For more information please visit: https://somethinggoodinjapanwithkids.blogspot.com/2019/08/rental-baby-stroller-in-ginza-tokyo-in.html#more
Media Contact
Company Name: Traveling Tokyo with baby/Kids
Contact Person: Miyo
Email: Send Email
Country: Japan
Website: https://somethinggoodinjapanwithkids.blogspot.com