Young Boi PG spreads awareness for mental illness with his latest track "Green Little Pill"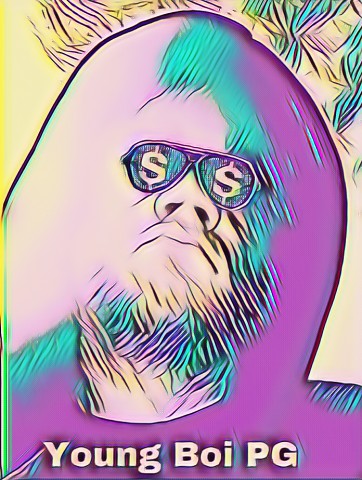 Mental illness is a sensitive issue that needs to be acknowledged and highlighted as much as possible, and what better way to do it than music? Young Boi PG has created an astounding track titled "Green Little Pill" to help people cope with the distress of mental illness. It is Young Boi PG's subtle attempt of letting people know that they are not alone in this, and with determination and positivity, anything is possible to overcome, even mental illness. This track is a perfect amalgamation of captivating beats and inspirational lyrics, wrapped in melodious vocals. "Green Little Pill" released in this year 2020, is already winning the hearts of the listeners and bringing the artist one step closer to success.
Young Boi PG, or Eric Williams, is from Atlanta, Georgia. He has always been surrounded by music, especially rap and hip-hop, in which he had a profound interest since the beginning. What started as a casual thing for him, soon became a passion and later conceived as a career. He draws inspiration from great artists like Eminem, Dr.Dre, Snoop Dog, and Outcast.
Telling about his musical journey so far, Young Boi PG says, "Hip-Hop and Rap Music has always been an influential thing for me. Growing up without a Father Figure, my role models were the Icons of the industry. I started out rapping in my car on YouTube and later was found by Young Bosses Records. I still make music out of my living room, because I can't afford a studio!"
Young Boi PG currently has 2 amazing albums under his sleeves titled "Twisted Perspectives" and "Mixed emotions". Both the albums are completely different from each other in every way, reflecting the versatility of the artist. While "Twisted Perspectives" is all about pain and recovery, "Mixed Emotions" is mostly satire. But it doesn't end here; his newest album titled "We the People" is scheduled to be released in August 2020, which is going to be a treat to all his fans. This album is more political and has a message behind it. According to Young Boi PG, with this album, he has found his voice, so stay tuned.
Listen to the track "Green Little Pill" now on Sound Cloud.
Media Contact
Company Name: Young Bosses Records
Contact Person: Eric Williams (Young Boi PG)
Email: Send Email
Country: United States
Website: www.youngbossesrecords.com/