'Dear Chums! I Am in Kazakhstan!' is an Entertaining Biography Authored by Tracy S. Smith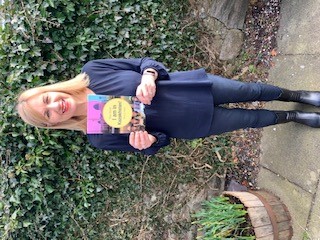 Dear Chums! I Am in Kazakhstan! is a brilliant biography written by Tracy S. Smith. For every traveler who longs to experience life in the Middle East, Tracy's book is an excellent teleportation device. The book was originally published in 2012 and has since gained much love and attention.
"Dear Chums! I Am in Kazakhstan!" encompasses a subtle, lighthearted dramatic account of a 41-year-old woman's 12-week stay in Aktau, Kazakhstan. The book includes her experience of the culture from a biographical viewpoint of her life as an "ex-pat wife" in the ex-Soviet country. Tracy compiles a series of letters that she wrote to her friends and family that display her wit and charming personality.
"I loved the book. It made me laugh out loud. It is a lighthearted and amusing day-to-day account of the author's experience of living in Kazakhstan — I can imagine sitting in a bar with Tracy drinking champagne and laughing at her experiences. It is a short and entertaining read", says an impressed reader.
"Both myself and my wife were pleasantly pleased – finding it very interesting and amusing. Better than some books I've read or started and given up on," says another delighted reader from the UK.
Tracy S. Smith still enjoys travelling when the opportunity arises – both with work and for pleasure. She is a graduate in psychology with over 25 years of working experience as an HR professional in the Oil and Gas industry. Tracy is now living in Aberdeen. Her husband works in Russia.
For more information, please visit: Amazon.com
Media Contact
Company Name: The Universal Breakthrough
Contact Person: Olivia Jackson
Email: Send Email
Country: United States
Website: https://www.amazon.com/Dear-Chums-I-Am-Kazakhstan-ebook/dp/B0792X7J6F/