Gerardo Escudero Samara: One Of The Most Globally Awarded Young Entrepreneurs
Serial entrepreneur and author, Gerardo Escudero Samara, continues to receive accolades from different quarters with 4 of his books recently becoming best-sellers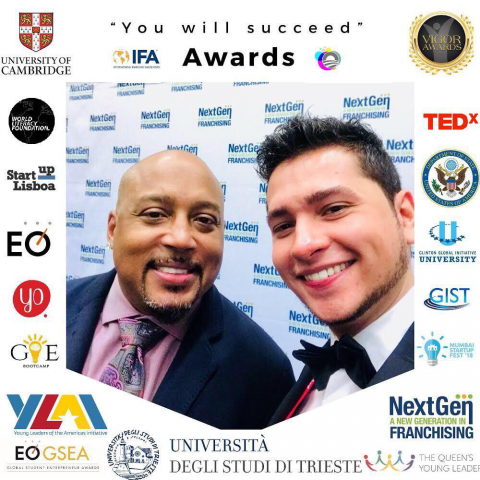 Gerardo Escudero Samara has undoubtedly risen to the highest echelon in the business world, leading 7 startups to great heights in different industries. Gerardo has not only demonstrated his desire to succeed as a businessman but has actually affected the lives of millions of people across the globe in different capacities. He has been able to amass 21 global awards from the likes of Barack Obama, Bill Clinton, Queen Elizabeth II, and Cambridge University, reiterating his reach and impact.
The world of entrepreneurship is not the easiest despite the bright and attractive picture that most people see. While some people have defied all the odds to become successful in their chosen path, others have fallen through. However, the likes of Gerardo Escudero Samara have demonstrated that impossible is nothing as a popular sports brand put it, growing from scratch to become an entrepreneur of global repute.
Gerardo Escudero Samara has grown to become a TEDx speaker, coach, international motivational speaker, and multi-award-winning entrepreneur. His recent feat of having 4 bestsellers has more than substantiated his position as an inspiration to millions of people worldwide. In one of the titles of the bestseller, Public Speaking Secrets, Gerardo Escudero shares powerful tips for becoming an amazing speaker. Other bestsellers from Gerardo Escudero are Secrets to become a REAL Alpha Male: Attract, Seduce, Succeed, where he motivated and taught readers techniques to help insecure men change their mindset to become the best version of themselves, more attractive and confident, and Succeed by Failing Forward: Learn the secrets to use Failure to Succeed, and The Sentinel: Book 1.
Gerardo Escudero Samara has shown his versatility and creativity with the pen over the years, writing and publishing 13 books while locked inside of 4 walls due to Panama's extreme lockdown while simultaneously studying 2 Master's degree on scholarship, after coming to the city to establish his bar/restaurants franchise.
Mentored by the multimillionaire entrepreneur and shark tank star Daymond John, and from the right hand of Dalai Lama's Buddhist monk Matthieu Richard, Gerardo Escudero has won awards from Startup Lisboa, Università di Trieste, Entrepreneurs Organization, World Literacy Foundation, Youth Opportunities, TED, and the U.S. Department of State. He was also selected by the International Franchise Association (IFA) as one of the top 20 young entrepreneurs worldwide to scale their businesses using the franchise model.
Gerardo Escudero has lived in 10 different countries, as he continues to globetrot to share his wealth of knowledge and experience with as many people as possible.
For more information about Gerardo Escudero and his projects as an entrepreneur, motivator, and author, please visit his page on Facebook and Instagram.
Media Contact
Contact Person: Gerardo Escudero
Email: Send Email
Country: United States
Website: https://youtube.com/channel/UCcX1ml-Bdi9fFa6rV5ZO9uQ