Our State Flowers by Robert Daley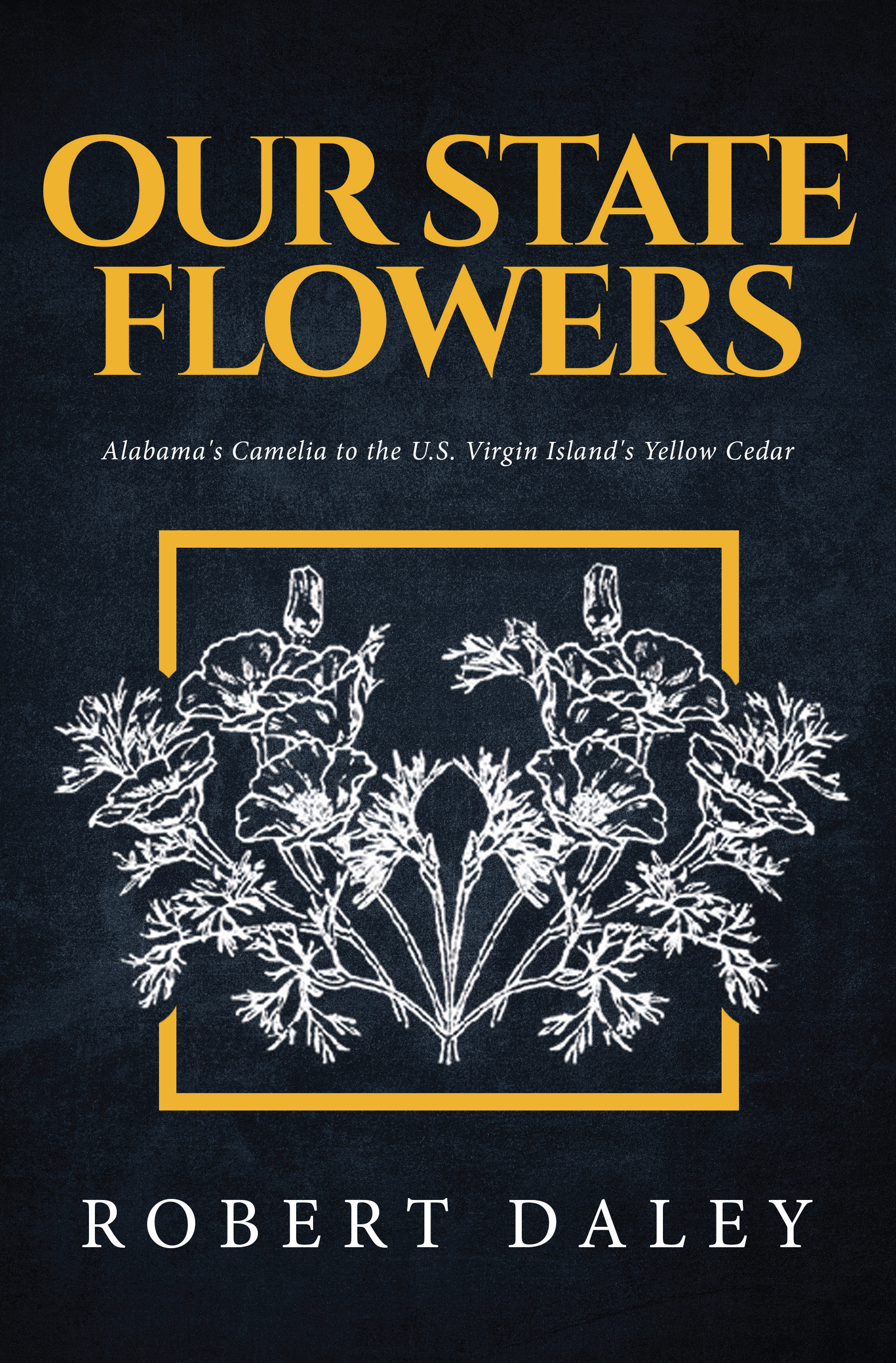 Two things that make our hearts sing in this world—books and flowers. Own them both and you will be happy as a clam. Combine the two? Total bliss.
A spinoff from Soul Talk, Our State Flowers, Author Robert Daley pays tribute to his sister-in-law's creativity and talent. This book celebrates Delia Daley's artistry and reproduces her floral art, and presenting her drawings of the officially designated flowers for the Fifty States, Puerto Rico and the U.S. Virgin Islands. The images feature official mottoes and commentary from a diverse group of people for reflection. The intent is to provide relaxation and an opportunity to appreciate the original ideas that served to guide the founding and development of the United States.
Exploring the world in bloom, Our State Flowers exposes the widest variety of floral tributes. Delia Daley's world is full of vibrant paintings and heartfelt reflections while transported into a soulful realm of wonder and mystery. Each page celebrates the sacred beauty of flowers and cultivates the joyful garden within your heart.
Exposing the culture of flowers in his book, Daley introduces the Sunflower of Kansas, Louisiana's Magnolia, Maryland's Black-Eyed Susan, Michigan's Apple Blossom, Montana's Bitterroot, or Nevada's Sagebrush, just some of the few featured blossoms that readers will be drawn to.
Robert Daley's book is an expression of perseverance and authentic beauty. The drawings are paired with personal poetry and a soulful experience. If you have come across some really beautiful books about flowers, you are lucky enough to snag this book. Nothing compares to a beautiful bunch of flowers in your arms, but these books are a pretty close second. They're basically art for your coffee table!
Available in all major online retail book stores!
Check out more: https://ourstateflowers.com/
About the Author
Robert Daley has retired from a 30-year career of claims investigation and contract resolution, which is why he likes to write about things he investigates. He enjoys traveling with his x-wife and partying with their four children and the grand-kids. Photography, so essential to legal work, remains an on-going passion.
Media Contact
Company Name: URLink Marketing | URLink Print and Media
Contact Person: Media Relations
Email: Send Email
Phone: 1-888-980-6523
Address:1603 Capitol Ave., Suite 310
City: Cheyenne
State: Wyoming 82001
Country: United States
Website: www.urlinkpublishing.com/