Obstetrician-Gynecologist and Bestselling Author Releases Book to Guide Women Through Bodily Changes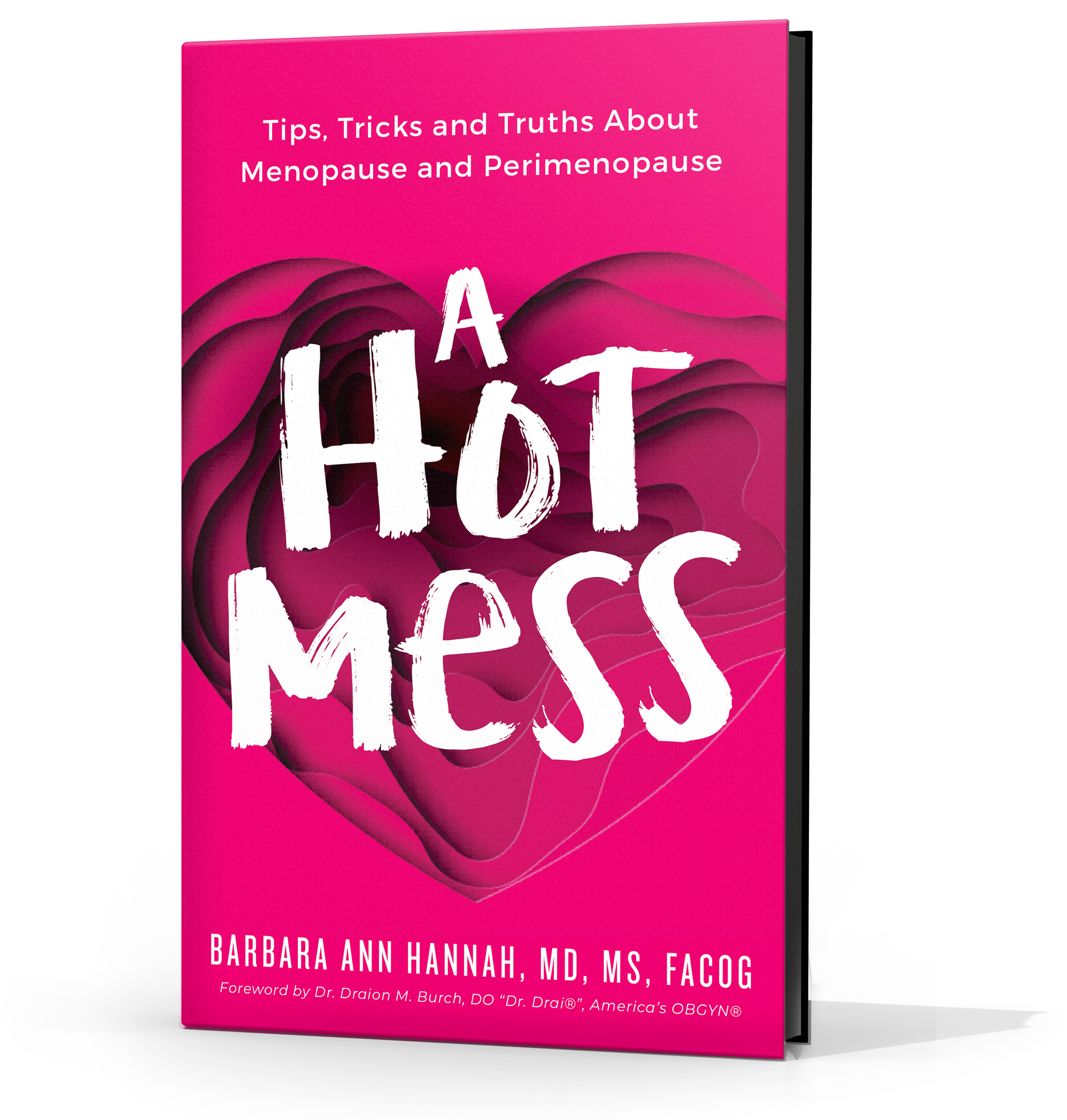 Society often dismisses the challenges of aging women and relies on stereotypes and one-size-fits-all approaches to menopause. To dispel myths and change the narrative for menopausal and perimenopausal women, Barbara Ann Hannah, MD, MS, FACOG has released A Hot Mess: Tips, Tricks and Truths About Menopause and Perimenopause.
NORTHVILLE, MI – July 29, 2021 – In A Hot Mess, bestselling author and obstetrician-gynecologist Dr. Barbara empowers readers who want to make the most of their aging years and continue to be the confident and dynamic women they have always been. Through this reliable resource, a previously taboo subject is finally being seen as what it has always been—a normal, biological life phase.
"Menopause, defined as the complete cessation of menses for a full year, can bring about a host of symptoms. There is as much variation in menopausal symptoms as there are women on earth. Some women will breeze through the change while other women will have every symptom known to womankind," says Dr. Barbara.
The topics covered in A Hot Mess provide women with an alternative way to think about menopause—a way that celebrates them and their transition to what has the potential to be the happiest years of their lives. As Dr. Barbara doles out wisdom earned through her robust experience, women will receive the explanations and guidance they need—such as how menopause affects their various bodily systems, how to treat menopausal systems, if they should consider medication, and much more—to help them better understand the physical changes that take place during the menopausal transition.
A Hot Mess teaches women all the things they need to know about menopause and gives them a system they can follow to take their life back. "I hope to encourage women to not only understand the bodily changes but to embrace them with solutions and options that allow this transition to be one of vibrancy, confidence, and renewal."
Dr. Barbara Ann Hannah, or "Dr. Bobbi," is a board-certified obstetrician and gynecologist who is passionate about helping women transition into menopause with confidence and vibrancy. Dr. Bobbi is in private practice and is the owner and CEO of Women's Center/HealthCare Physicians as well as a partner at Advanced HealthCare Associates in the Detroit metro area. She is married to James H. Kerns, III, whom she met at her beloved alma mater, Kentucky State University.
Published by Publish Your Gift®, A Hot Mess: Tips, Tricks and Truths About Menopause and Perimenopause is now available for purchase at drbobbiOBGYN.com.
Media Contact
Company Name: Purposely Created Publishing Group
Contact Person: Shani McIlwain
Email: Send Email
Phone: (888) 949-6228
Country: United States
Website: www.publishyourgift.com