EAZAY Raises $7.5 Million In Latest Funding Round
Branding company providing businesses with everything they need to be visible and relevant in the market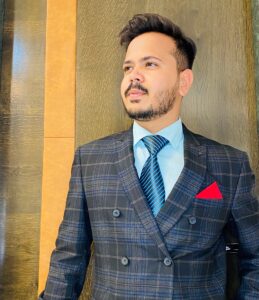 Eazay, an e-commerce platform, is thrilled to announce that it raised $7.5 million in its latest funding round. This amount was raised during Eazay's first round of funding. This was achieved with Black Unicorn Factory and Barter Ventures as lead investors. The funding is setting Eazay on the right path to becoming the perfect choice for all marketing and branding needs for businesses.
Founded in 2020 by Jigar Rashtrapal, Eazay is a company dedicated to solely serving and fulfilling all the branding and visibility needs of businesses at prices that do not pinch their pockets. With the Covid-19 pandemic, branding and marketing became a luxury for many American small businesses with many of such businesses realizing that to survive and thrive they had to be visible. Rashtrapal recognized this need and provided Eazay as an easy solution.
With his vast experience in the signage industry the Eazay's founder brought together the best brains in branding, marketing, advertising and design industry to form a company that provides businesses everything it needs to be visible and relevant in the market.
Eazay now specializes on creating products that touch all the aspects of branding and marketing every business needs. The company offers the top-notch custom signage and marketing materials for businesses of all sizes and industries, to fulfill their indoor & outdoor visibility needs at unmatchable prices. This includes products such as, indoor signages, suspended banners, canopies, backdrops and various other marketing materials of all sizes.
With Eazay, businesses can be assured of getting customization in products and design with pocket-friendly prices.
Eazay understands that a global company needs to have its reach in literally every continent, which is why the company has partnered with and established printing and production facilities all around the world in major business hub countries.
In future, Eazay is working towards developing an App with new feature where graphics for products can be designed and order placed all on the same platform. This is in addition to having a wide range of products at the Eazay online store.
"Making you brand visible is now easy with Eazay"
For more information on Eazay, visit their website – www.eazay.com
Media Contact
Company Name: EAZAY USA INC.
Contact Person: Jigar Rashtrapal
Email: Send Email
Phone: +1 551 758 8292
Country: United States
Website: http://www.eazay.com/