SEF Clothing Introduces Luxury Fashion Brand Where Every Piece Tells A Story
October 12, 2021 – Thanks to the quality of its inventory and unique designs, SEF clothing is pushing out luxury clothing to all that need them. Straight out of the streets of Jaffa, the team at SEF believes that clothes need to do more than just look or feel good, they need to speak right as well.
And so they created a unique brand that not only offers fashion lovers street-styled attires but also shares real stories of some of the most destitute and impoverished Muslims, Filipinos, and Ethiopians, many of whom are victims of gang-related violence.
Born into a penniless childhood and raised in a Muslim gang-filled city where rockets fly from the sky every other day, the two founders of SEF launched their luxury clothing brand to help share real stories of poverty, violence, and the ghetto lifestyle that characterizes the treacherous streets of Jaffa and other third world cities.
Although the brand is focused on creating awareness about the frightful plight of Muslims, Filipinos, Ethiopians, and residents in Jaffa, the quality of SEF clothing does not reflect their grim origin.
The Brand offers pieces made of 100% organic ring-spun & combed cotton for extraordinary comfort and durability. It also recently introduced its first-ever collection The Exordium special collection for the summer of 2021, with every piece having its own distinctive story relating to poverty and ghetto lifestyle around the world.
"SEF is a Luxury brand where every piece of ours has its own story. A past event, related to poverty and ghetto lifestyle mainly from Jaffa, Israel."
Certainly a street focussed brand with luxurious merchandise, SEF isn't just making a statement with their fashion-forward male wardrobe. The brand is also making an impact and giving back to the streets.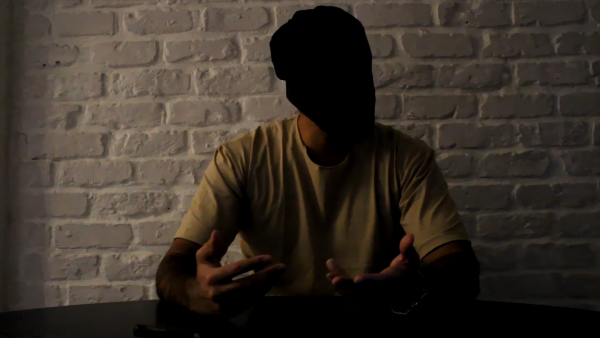 SEF donates 10% of the value of all purchases to the Hand in Hand Charity on a mission to build partnerships and equality between Jewish and Arab communities, and also the Takaful for child welfare offering food, medicine, and education to disadvantaged children caught in the ongoing regional conflict.
For more information, please contact below.
Media Contact
Company Name: SEF Clothing
Contact Person: Media Relations
Email: Send Email
Country: Israel
Website: https://www.sefclothing.com/