ARDS Market Dynamics and Market Report 2030: DelveInsight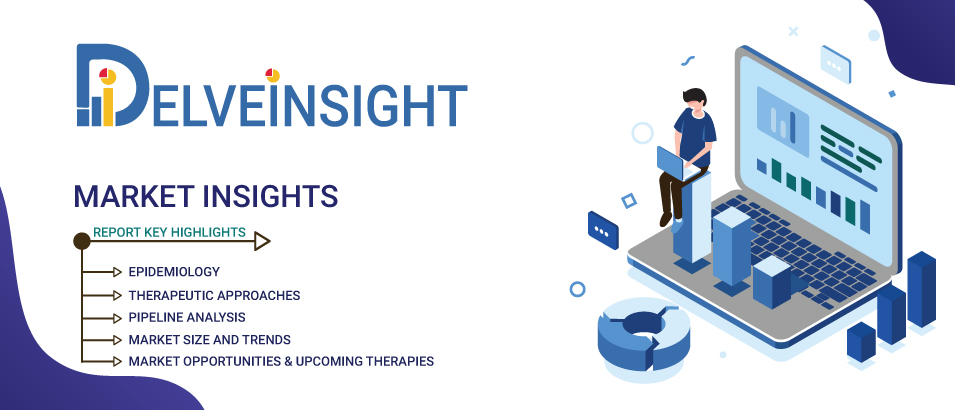 ARDS Overview
Acute respiratory distress syndrome (ARDS) is a rapidly progressive disease occurring in critically ill patients. The major complication in ARDS is marked by leakage of fluid into the lungs, making breathing difficult or impossible.
The ARDS market report provides current treatment practices, emerging drugs, ARDS market share of the individual therapies, current and forecasted ARDS market Size from 2017 to 2030 segmented by seven major markets. The Report also covers current ARDS treatment practice/algorithm, market drivers, market barriers and unmet medical needs to curate best of the opportunities and assesses the underlying potential of the market.
Download Free Sample Report– https://www.delveinsight.com/sample-request/ards-market
ARDS Causes
The causes of ARDS are divided into two categories: direct or indirect injuries to the lung. Some of the direct injuries to the lung include pneumonia, aspiration, trauma, and others. Whereas the indirect injuries to the lung include inflammation of the pancreas, severe infection (also known as sepsis), blood transfusions, burns, and medication reactions.
ARDS Symptoms
The few symptoms of ARDS are shortness of breath, cough, and fever; in some cases, fast heart rates and rapid breathing have been reported as well. Occasionally, patients of ARDS experience chest pain, especially during inhalation, and some patients also experience bluish coloring of nails and lips due to the severely decreased oxygen levels in the blood. Several risk factors may escalate the risk of ARDS; this involves obesity, alcohol abuse, chemotherapy, low protein in blood.
ARDS Companies
Faron Pharmaceuticals
BioMarck Pharmaceuticals
Athersys
APEPTICO Forschung und Entwicklung GmbH
Alexion Pharma
And many others
ARDS Market Drivers
Increasing R&D Activities
Increasing incidence of ARDS
Non-competitive Landscape
ARDS Market Barriers
Lack of awareness about the disease
Mechanical Ventilation for Management
Misdiagnosis of ARDS
Failure of Trials for ARDS
Inquire Buying Report– https://www.delveinsight.com/sample-request/ards-market
Table of Content
1. Key Insights
2. Executive Summary of ARDS
3. Competitive Intelligence Analysis for ARDS
4. ARDS: Market Overview at a Glance
5. ARDS: Disease Background and Overview
6. Patient Journey
7. ARDS Epidemiology and Patient Population
8. Treatment Algorithm, Current Treatment, and Medical Practices
9. Unmet Needs
10. Key Endpoints of ARDS Treatment
11. Marketed Products
12. Emerging Therapies
13. ARDS: Seven Major Market Analysis
14. Attribute analysis
15. 7MM: Market Outlook
16. Access and Reimbursement Overview of ARDS
17. KOL Views
18. Market Drivers
19. Market Barriers
20. Appendix
21. DelveInsight Capabilities
22. Disclaimer
23. About DelveInsight
Request Free Sample Report– https://www.delveinsight.com/sample-request/ards-market
About Us
DelveInsight is a Business Consulting and Market research company, providing expert business solutions for life science vertical and offering quintessential advisory services in the areas of R&D, Strategy Formulation, Operations, Competitive Intelligence, Competitive Landscaping, and Mergers & Acquisitions.
Contact Us
Yash
Media Contact
Company Name: DelveInsight Business Research LLP
Contact Person: Yash Bhardwaj
Email: Send Email
Phone: +919650213330
Address:304 S. Jones Blvd #2432
City: Las Vegas
State: NV
Country: United States
Website: https://www.delveinsight.com/