KOIOS Launches a Range of Modern Trending Home Appliances on Amazon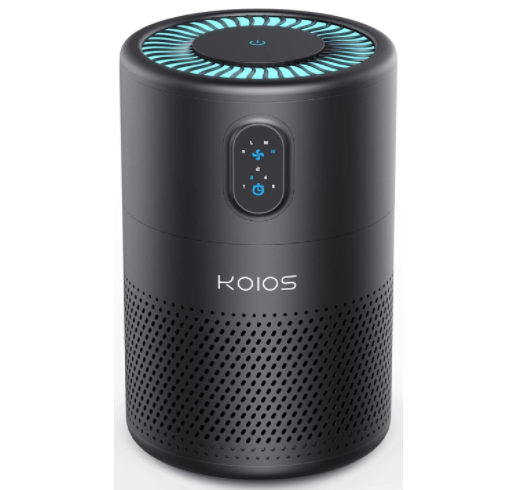 KOIOS endeavors to merge modern innovation with minimalist design to create smart home appliances and gadgets that make everyday home life more convenient. From simple, clean design to the smart functions found in each of their devices and appliances, KOIOS is slowly becoming among the top-selling brands on Amazon.
The Newly Launched KOIOS 4L Humidifiers UHM-JS02 holds a patented and innovative design. The original construction of the KOIOS Cold Mist Humidifier ensures no water leakage, and increasing safety when using the bedroom air vaporizer. Thanks to its smart design, the mist output remains consistent irrespective of the water level. The device humidifies the air in a large room with maximum mist evaporation of 12.8 Fl oz / hr. making it more efficient, convenient, and energy saving.
This device is a 2-in-1 Essential Oil Diffuser and Humidifier that can create a fragrant, pleasant, and healthy environment inside the home. Beyond an ultrasonic humidifier, the KOIOS 4L Humidifiers UHM-JS02 is an essential oil diffuser offering fresh, perfectly balanced, and humidified air.
KOIOS B-D02L Air Purifier is an advanced 3-in-1 HEPA H13 air filter. This room air purifier eliminates 99.97% of allergies, pet dander, smoke, dust, pollen, odor, wildfire smoke, and volatile organic compounds. It can help relieve allergy symptoms and protect the home from wildfire pollution during summer.
The product is equipped with high efficiency for large rooms covering an area up to 430 ft² / 430.6 ft². There are 3 x air changes per hour on 430 ft², and 6 x air changes per hour on 215 ft² of space. It offers a perfect 360° air intake and high-efficiency filtration system for large and medium rooms and offices.
Among the company's Best-Selling appliances is the KOIOS Centrifugal Juicer Machines JE-70. Equipped with a strong motor, this is extra 1250-watt power and stainless-steel juicer. The KOIOS JE-70 juicer was designed to be a fraction of the size of a normal 1200-watt juicer. It comes with a sleek, modern steel stainless exterior with twelve rows of even distribution saw blades.
The KOIOS juicer makes grinding more delicate, with precision grating and high juice output. A 3-Inch Feed Chute allows juicing an entire apple, skipping the slicing process, and is completely hands-free to save more time getting the fresh juice.
For more information, please visit: https://koiosshop.com/
Media Contact
Company Name: KOIOS
Contact Person: Media Relations
Email: Send Email
Country: United States
Website: https://koiosshop.com/