ROIDMI Launches Self-Cleaning Eve Plus, Calls It 'A Perfect Christmas Gift'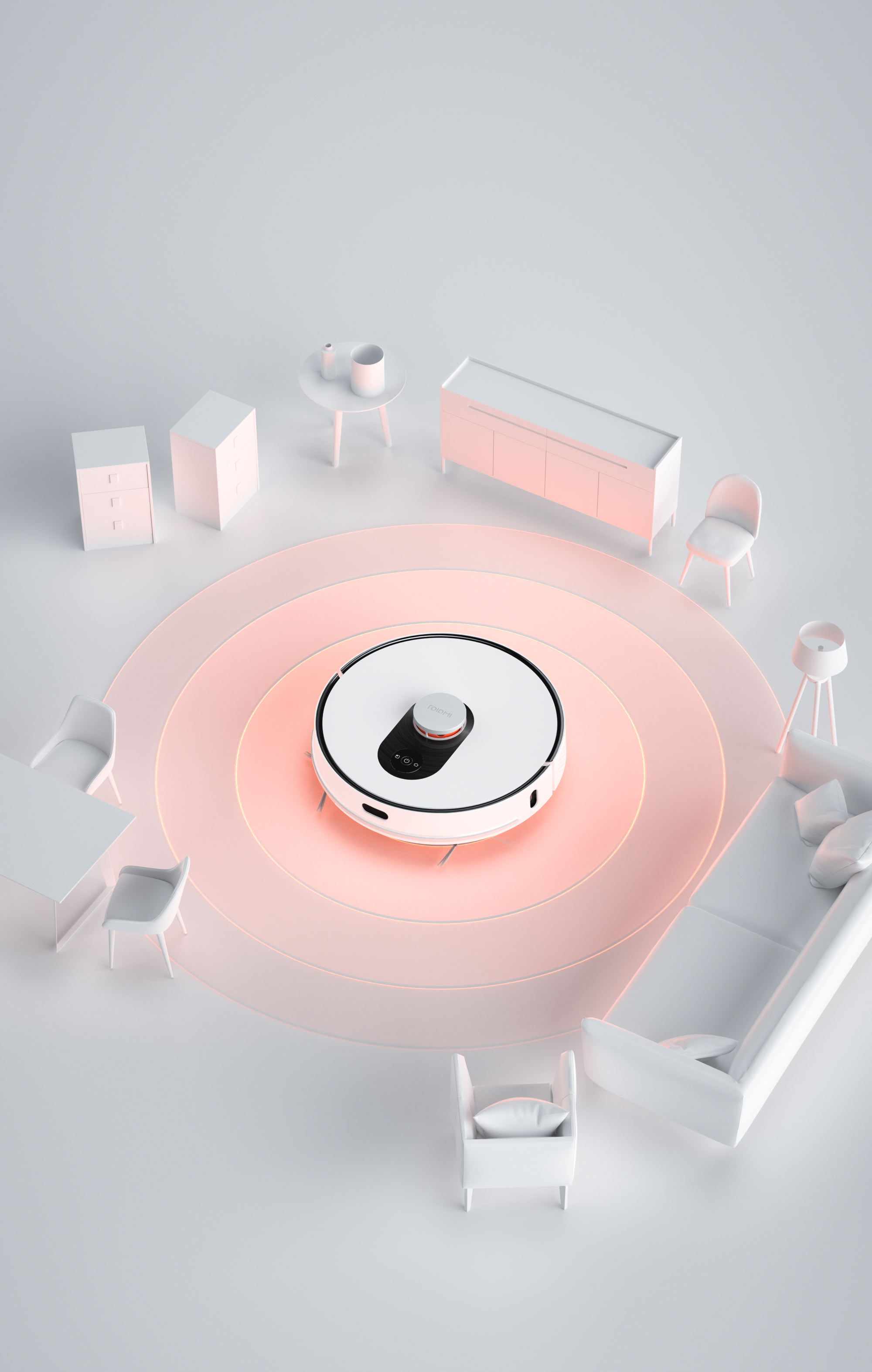 With Yuletide fast approaching, love and gifting are in the air especially for new lovers and old couples looking to bring some spark back into their lives. While people always looked forward to gifting their better halves something romantic before now, times have changed. Lovers now want to give functional and innovative gifts that would make their partners' lives much easier. ROIDMI understands this and has created the Eve-Plus as a perfect solution for this thereby making it 'the perfect Christmas gift.'
The ROIDMI Eve Plus is a smart vacuum cleaner robot that cleans all by itself. Controlled by a mobile app, it is also self-sterilizing which means that it can clean itself. The sterilizing system kicks off after disposal, and sterilize common household parasites (like dust mite), microbes (such as Escherichia coli, Candida albicans, and Staphylococcus aureus), toxic chemicals (such as ammonia, formaldehyde, benzene, and TVOC) and remove the smell of cigarette and perfume, amongst others. As a smart unit, the progress is displayed in real-time on the LED screen of the station.
The game-changing Deodorizing-particle Generator of Xiaomi ROIDMI Eve Plus is also self-emptying. It comes with a 3L capacity dust bag that only needs to be changed once a month. The smart robot is also designed with a 2-in-1 vacuum and mop for double-cleansing. It contains a 220ml large micro-control water tank for vacuuming and mopping and is capable of mopping a 250m² area at one go. The mop is kept at an optimal moisture level by the micro-control chip of the water tank. With its smart dust collecting technology, users can enjoy a completely hands-free experience. In addition, its overall luxurious white color scheme coupled with its futuristic shape and design helps it match any decor style quite easily.
Unlike other vacuum cleaners in the market, the Eve Plus is highly efficient with its low noise dust collection technology. The smart robot's dust collector does not face any blockages due to its rear dust collection technology, which offers a seamless dust collection experience. It is equipped with a streamlined air duct for smooth dust collection. The dust collecting port is seamlessly joined with the dust collector, producing lower noise than other dust collectors. When dust enters the collector, it is automatically bagged. The garbage inside the port is automatically deodorized and sterilized to prevent odor and molds.
According to a ROIDMI spokesperson, "ROIDMI's new generation Eve Plus has a larger dust collection capacity compared to the traditional dust collector gadgets. It automatically bags the dust, and there is no chance of any kind of leakage. The robot will remind you when the bag is full. Moreover, it has a smart touch screen that offers a one-touch dust collection. So, you and your partner can go out and enjoy yourself without any tension. Whenever you return to the home, you'll experience a dust-free environment. Moreover, it has a streamlined air duct for smooth dust collection. The dust collecting port is seamlessly joined with the dust collector, producing lower noise than other dust collectors."
The new generation robot is also equipped with LDS super sensing laser radars for accurate mapping and intelligent scanning. Users can save different rooms and areas for automation and scheduled cleaning with its AI recognition technology. Users can also name rooms for cleaning and set the order for the robot to clean the house room by room. Again, forbidden places can be set so that the robot never goes to those rooms. Separate maps can also be saved in the robot for buildings with multiple floors. This allows the robot to automatically detect the floor whenever its place is changed.
The LDS pressure sensors help the ROIDMI Eve Plus easily and quickly detect and avoid obstacles pretty quickly and easily. Its multi-sensors make it able to cover and sense the surrounding environment comprehensively. Height difference measurement makes it easy for the vacuum cleaner to detect obstacles. It is also able to detect off-limit places automotive calls you such as cabinets and beds. However, it can cross barriers up to 2cm.
With its smart resume technology, ROIDMI's Eve Plus is programmed to automatically resume from where it stopped after a low battery situation. It is however equipped with a smart BMS battery management system and a large-capacity battery of 5200mAh. A full charge can last up to 250 minutes of vacuuming time.
"What makes it even more special is that it is programmed to automatically detect the low battery. When the battery is running low, it automatically returns to the dust collection station for charging. It resumes cleaning from where it left once it has enough battery power, so you never have to worry about the battery running out in the middle of cleaning the hallway", said a ROIDMI spokesperson.
The cleaning robot is equipped with air duct technology, a high-performance digital brushless motor, and 2700Pa suction power that enables the robot to remove and suck out dirt from the ground and floor depths quickly and easily. It is also equipped with high-quality TOF wall tracking sensors which allow the robot to detect a wall and adjust its side brushes accordingly. This ensures that all edges and corners of the selected area are properly cleaned.
Based on various floor surfaces and requirements, the ROIDMI Eve Plus vacuuming robot has three different water output modes including the large water volume, medium water volume, and small water volume. The large water volume is suitable for floors with tiles in high traffic areas such as bathrooms and kitchens. The medium water volume is suitable for floors in places like a study room or bedroom. The small water volume is suitable for living room tiles to minimize the slide effect.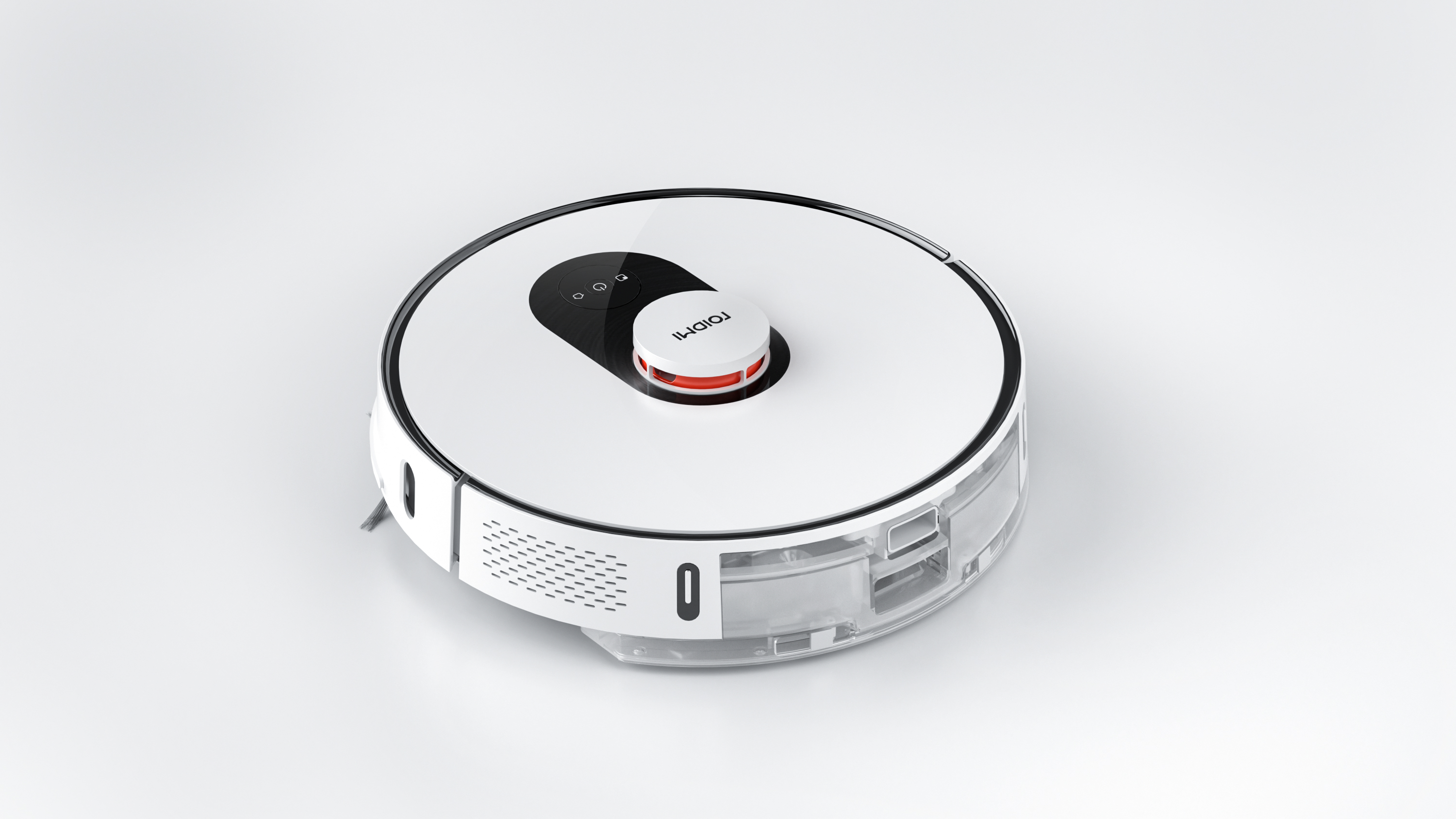 Users can connect their ROIDMI Eve Plus vacuum with Alexa to control it. The smart robot frequently pushes OTA firmware upgrades along with function updates that optimize and upgrade user experience.
For more information, visit the website https://www.roidmi.com/en/p/eveplus.html.
Media Contact
Company Name: Muchen Technology CO,.LTD
Contact Person: Dana
Email: Send Email
Address:Zhantao Building 503
City: Longhua
State: Shenzhen, 518000
Country: China
Website: https://www.roidmi.com/en/p/eveplus.html