Netra Integrative Health Clinic Offers Effective Acupuncture Treatments in Edison, NJ

The acupuncture clinic, led by board-certified acupuncturists and herbalists, relies on natural alternative treatments, including traditional healing techniques such as Traditional Chinese Medicine and Acupuncture, to help patients alleviate chronic pains and maintain a healthy lifestyle
Netra Integrative Health Clinic has announced that people battling with different types of chronic pains without lasting relief from conventional medicine, can visit its clinic to give acupuncture a chance at alleviating their pains for good.
The alternative medicine clinic is led by a team of seasoned board-certified acupuncturists, who possess a wealth of experience as well as multiple degrees in Traditional Chinese Medicine, Oriental Medicine, Ayurvedic Treatment, and Yoga Therapy.
Netra Integrative Health Clinic insists that acupuncture, Ayurveda, and Chinese medicine can be used effectively for pain management, and also to treat a wide variety of health disorders – citing over 43 common disorders which the World Health Organization recognizes as being treatable by acupuncture.
Developed more than 3000 years ago in India, Ayurveda is an ancient holistic healing system that restores health and wellness, by maintaining a delicate balance between the mind, body, and spirit. Netra Integrative Health Clinic skillfully combines this proven acupuncture treatments with tried and tested traditional Chinese herbal medicine, to create a comprehensive treatment solution that attacks the root cause of diseases, completely obliterating them and ensuring lasting wellness.
"Netra Integrative Health Clinic takes a holistic approach to take care of the mind and body, providing natural alternative treatments including traditional healing techniques such as Traditional Chinese Medicine and Acupuncture, as well as Ayurvedic Therapies like massages and Shirodhara, to treat a range of conditions and improve overall well being."
The New Jersey-based acupuncture clinic is led by two professional alternative healthcare providers – Saikumar Gandapodi and Sejin Park, both certified by the National Certification Commission for Acupuncture and Oriental Medicine (NCCAOM).
Saikumar Gandapodi is experienced in the practice of Integrative Medicine using Chinese Medicine, Ayurvedic Medicine, and Yoga Therapy. The specialist in the treatment of chronic eye diseases and internal medicine received his Master's Degree from Pacific College of Oriental Medicine in New York and is currently undergoing his Post Graduate Doctoral program (DAOM/Ph.D.) with Five Branches University.
His counterpart, Sejin Park, graduated from Pacific College of Oriental Medicine and holds a Doctoral of Acupuncture and Chinese Medicine, Master of Science degree in Traditional Oriental Medicine, and dual bachelor's degree in Professional Studies and Mathematics. Sejin, whose current focus is pain management, is a US combat medic veteran. And has been an apprentice in Taiwan to further his knowledge and experience of ancient Chinese medicine.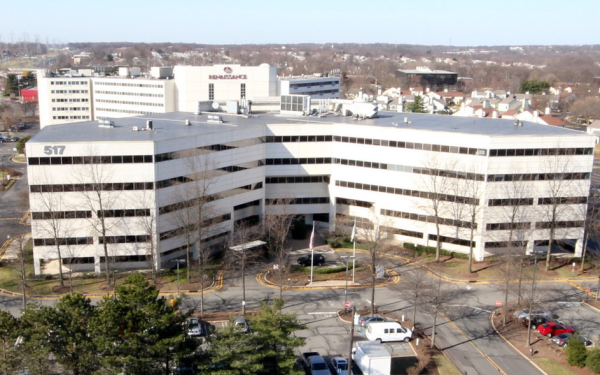 Netra Integrative Health Clinic continues to enjoy rave reviews from patients who describe their experience with the acupuncture clinic as extraordinary.
"Some practitioners practice great but then some are great practitioners. Dr. Gandapodi is a great practitioner. I've had 5 treatments and the results have been unexpected and amazing. I've already noticed profound improvements to my quality of life and overall well-being." – Phil Toh.
"Sai is the best Acupuncturist I have ever been to. I have gone to the best of the best in NYC for over 20 years and his knowledge and care were impressive. Thanks, Sai, after our three sessions, I'm feeling a huge shift in my health. Brilliant!!" Nikolaos Karelas.
Find Netra Integrative Health Clinic on Google Maps: ​​https://www.google.com/maps?cid=13932232162937998152.
Media Contact
Company Name: Netra Integrative Health Clinic
Contact Person: Saikumar Gandapodi, MSTOM, Dipl. OM, L.Ac.
Email: Send Email
Phone: 17325039999
Address:2864 State Route 27 Lincoln Professional Center, Suite C
City: North Brunswick Township
State: NJ 08902
Country: United States
Website: https://www.netraclinic.com/