Disabled Starbucks Regular Wants Drink Named After Him, For Making Over 600 Visits To The Franchise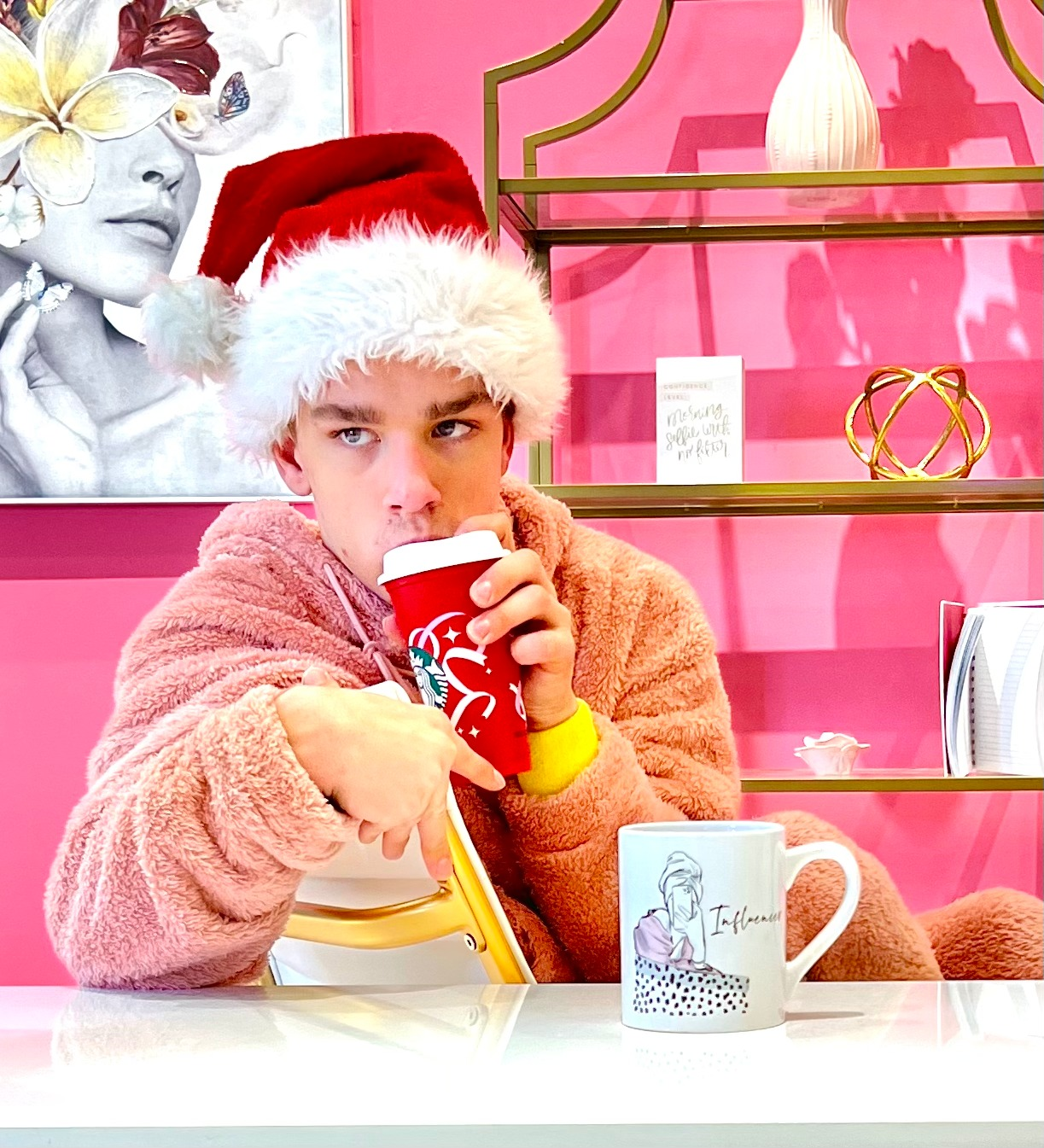 Toby Smiles has started a petition to get Starbucks to name a drink after him. The part-time TikTok star insists that he has visited the American multinational chain of coffeehouses about 600 times in his short lifetime, and believes it's only right for his patronage to be recognized with a drink named after him.
Toby Smiles was born 3 weeks early in 2003 with cerebral palsy. Despite his challenging condition, Toby has led a rather active life that has made him nothing short of a star, in both his local community and in the larger online space.
The 18-year old says he wants to be an inspiration to people with disabilities, proving to them that anything is possible, and every goal achievable.
"I want to show the world that no matter what disability you might have, your dreams are real if you just push through it to make it happen."
Toby dreams of being a pastor so he can share the love of Jesus and help all people, both able and disabled, develop a spirituality fulfilled life in line with God's word.
For Toby, cerebral palsy is simply just another hurdle to overcome. The undeterred young man loves challenges and constantly pushes the limits of what should normally be impossible for someone living with the condition.
In addition to being a rising TikTok star, Toby Smiles has a fully functional website through which he partners with different people to develop new ways of helping disable kids. His latest challenge is The Joy Of Being A Kid Challenge, which encourages people to help disabled kids enjoy some of the normal, mostly overlooked little perks of childhood, that their condition prevents them from doing on their own.
"How I thought of this challenge was I was outside zooming my wheelchair back and forth on my driveway, jamming to my Christian songs, then I saw sprinklers on the sidewalk… Full of joy as I started to go through it for a bit. When it stopped I went back to my driveway and BAM! I started to think about people with disabilities who don't have the luxury to be normal kids. How I wasn't able to crawl through the mud on the trail or just normal fun kid things that I wish or other people who are like me wish they could do that kind of stuff."
Having a Starbucks drink named after him is just one of the many ways Toby is trying to bring attention to the plight of disabled people, and also push for better and smoother integration in society. Anyone interested in helping Toby on his mission can click to watch the TikTok video and also sign the petition to get Starbucks on board.
For more information – https://www.change.org/p/starbucks-get-a-starbucks-drink-named-after-toby-smiles?utm_content=cl_sharecopy_31215183_en-419%3A3&recruiter=1094094185&utm_source=share_petition&utm_medium=copylink&utm_campaign=share_petition
Media Contact
Contact Person: Toby Smiles
Email: Send Email
Country: United States
Website: www.Tobysmiles.com