Store with A Heart Is Hailed the South Australia Prestige Awards 2020/2021 Gift Store of the Year
Store with a Heart may have started as a small online gift store yet it has made its own, sealed by its recent win as Gift Store of the Year 2020/2021. True enough, it worked to deliver on its commitment of making a difference with every gift. From perfect review ratings on different platforms to being hailed as top seller and star seller in online marketplaces, it is true to its aim of providing customer service excellence and high product quality while ensuring financial soundness and achieving its other deliverables. It also focuses on being not just any other business as it also puts sustainability and social consciousness at the forefront of its operations.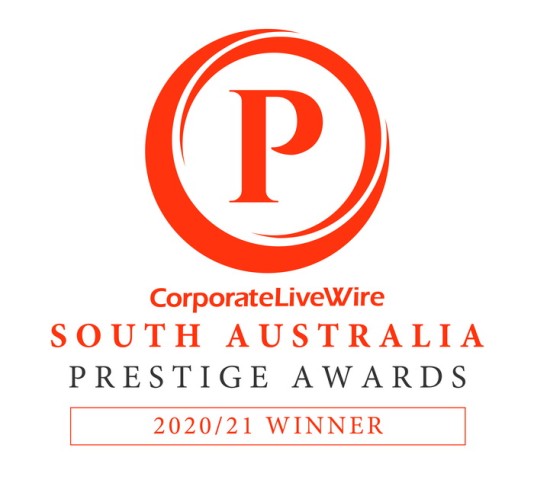 "Beyond it all, the laurels are greater reasons for us to strive harder, to keep on producing the best possible outcomes for our customers as well as our other internal and external stakeholders," says the store's founder and owner Esperanza Pretila. "Barely a year over since the store was launched, we have already been able to help provide more than 8,000 meals to our less fortunate brothers and sisters via Pledge. Through our Affiliate Program, we also provided an opportunity for individuals and institutions to generate funds for their requirements as well as nobler causes. As part of our goal to be more earth-friendly, we have also partnered with EcoCart, which has enabled us to considerably make progress in achieving carbon-neutrality – something we originally planned to make happen after five years but may be able to achieve earlier than that. Every gift we provide for customers are therefore not only delivered in eco-friendly means but are also 100% carbon-neutral. These and more are part of what we have worked on and will sustain in the coming years."
The Australia Prestige Awards 2020/21 celebrates small and medium-sized enterprises consisting of localised businesses and sole traders that have thrived in their highly competitive community and have proven their success.
Over the past year 1,217 nominations were received by the awards team at Prestige Awards by industry experts, readers, and satisfied customers.
Winners were chosen on their marketing and branding, business growth methods, customer experience, and approach to new ideas.
Awards Director, Andrew White, commented: "The awards winners have not only proved to be resilient, but have also shown a willingness to adapt to the ever-changing environment of their respective fields. These attributes have certainly been fundamental for the winner's success".
As well as the awards, this edition features an expats' guide on which cities to relocate to for those staying in Australia on a more long-term basis. There is also an introduction to several forward-thinking companies that help make life in Australia easy and stress free, such as cleaning companies and day spas to translation services for those conducting international business.
You can find out more about Store with a Heart, its products and services as well as its earth-conscious and social enterprise initiatives here: www.storewithaheart.com.
The full winners guide can be found at: https://prestigeawards.co.uk/australia-prestige-awards/
For more information on the awards or to vote in upcoming award programs please click here.
About Prestige Awards
Prestige Awards is brought to you by Fenice Media Ltd., a publishing house with an international presence. The company offers both printed and digital media offering news and insight to readers from around the world.
Media Contact
Company Name: Corporate LiveWire
Contact Person: Dilan Parbat
Email: Send Email
Country: United Kingdom
Website: https://prestigeawards.co.uk