Volant Norway Add To Their Range Of Essential Oils and Diffusers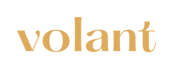 Leading providers of quality aromatherapy solutions, Volant Norway, announces the addition of new products to their inventory as the year ends
Christmas might just be coming early for customers of Volant across Norway as the brand recently added to their collection of essential oils and diffusers. The move by Volant Aroma is particularly remarkable, helping people end the year on a high without having to break the bank, in line with the company's goal of making a positive, sustainable and long-lasting impact on the lives of customers and their loved ones.
The benefits of aromatherapy cannot be overemphasized, helping to create a healthy and refreshing environment while keeping the atmosphere fresh. In a related development, a plethora of brands have emerged over the years to provide customers with different categories of products, including essential oils and diffusers. However, getting quality aromatherapy solutions can be sometimes difficult, which is where Volant.no has been particularly helpful for customers across Norway.
Founded by Daniel Hoftun and Tobias Nervik, Volant leverages Scandinavian roots and a blend of simple, minimalist, and modern design principles to create timeless and functional products. Volant offers unique and handmade diffusers and 100% pure essential oils from different parts of the world.
The solutions from Volant have deservedly caught the attention of major stakeholders in the lifestyle products industry, featuring as the gift of the year on Cosmopolitan, Elle Decoration, Vogue, and InStyle.
For more information about Volant Norway and the range of products by the brand, visit – https://volant.no/.
About Volant
Volant is a team of believers, optimists, and dreamers who believe in a better world. The company has grown to become a leading name in natural aroma and product design, creating state-of-the-art products for daily use, with accolades coming from different quarters.
Media Contact
Company Name: Volant Aroma
Contact Person: Stian Skjelbred
Email: Send Email
Country: Norway
Website: https://volant.no/