Paycoin becomes the World's first Virtual Asset to support Vehicle Purchase
• Danal Fintech will sell BMW in its in-app shopping mall.
• Paycoin will be accepted as payment for BMW purchase.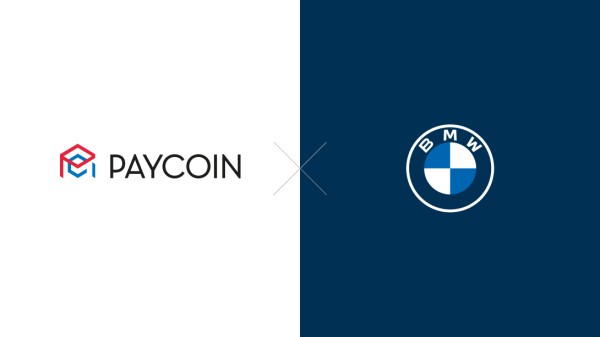 13th of December will be the important and meaningful day in the cryptocurrency history.
On the day, Danal Fintech, the operating company of the integrated payment platform – Paycoin, has announced that it has opened the BMW vehicle payment service in partnership with Samcheonri Motors, a domestic BMW dealer in South Korea. Paycoin will become the world's first virtual assets that will support vehicle purchases, faster than Tesla who announced earlier this year that it will begin accepting crypto payments.
It is noteworthy that Paycoin has created a new case in virtual assets payment for expensive products such as automobiles in addition to other daily life products such as convenient stores, marts, and F&B franchises, which Paycoin has been providing for years.
To buy a BMW, users will simply be required to access the Paycoin app, which covers all the necessary procedures for purchasing the car, from the contract of the vehicle all the way to the vehicle release options.
To promote the opening of the BMW payment service, Danal Fintech has also announced that it will give out free engine oil for life-long period and hold a cashback event and return 7% of the Paycoin payment for all of the BMW purchases.
"To purchase a car with crypto means that we can buy anything in this world with crypto. In addition, to expanding partnership with various automakers beyond BMW, we will do our best to make an environment where everything can be purchased with Paycoin." said Hwang Yong-taek, CEO of Danal Fintech. "The environment includes that of metaverses where various economic activities will be taken place. Paycoin will be the necessary and important tool of metaverse economy, I hope."
In addition, Paycoin is hosting a large-scale promotion starting mid-December. The promotion includes a 30 percent discount in convenience stores and a 50% discount in F&B restaurants and entertainment spots. It will be one of the largest discount and cashback promotions ever hosted by Paycoin which will include 100,000 merchants such as 7-Eleven, Burger King, Domino's Pizza, KFC, CGV (largest movie theater in Korea), Dal.komm Coffee (coffee franchise in Korea), etc. in South Korea. More details can be found in the Paycoin app.
Media Contact
Company Name: Danal Fintech (Paycoin)
Contact Person: Sungmin Park
Email: Send Email
Phone: +82-31-779-1752
Country: South Korea
Website: http://danalfintech.com/