CZUR TECH CO., LTD Launches The CZUR Mirror – Smart AI posture Corrector on Indiegogo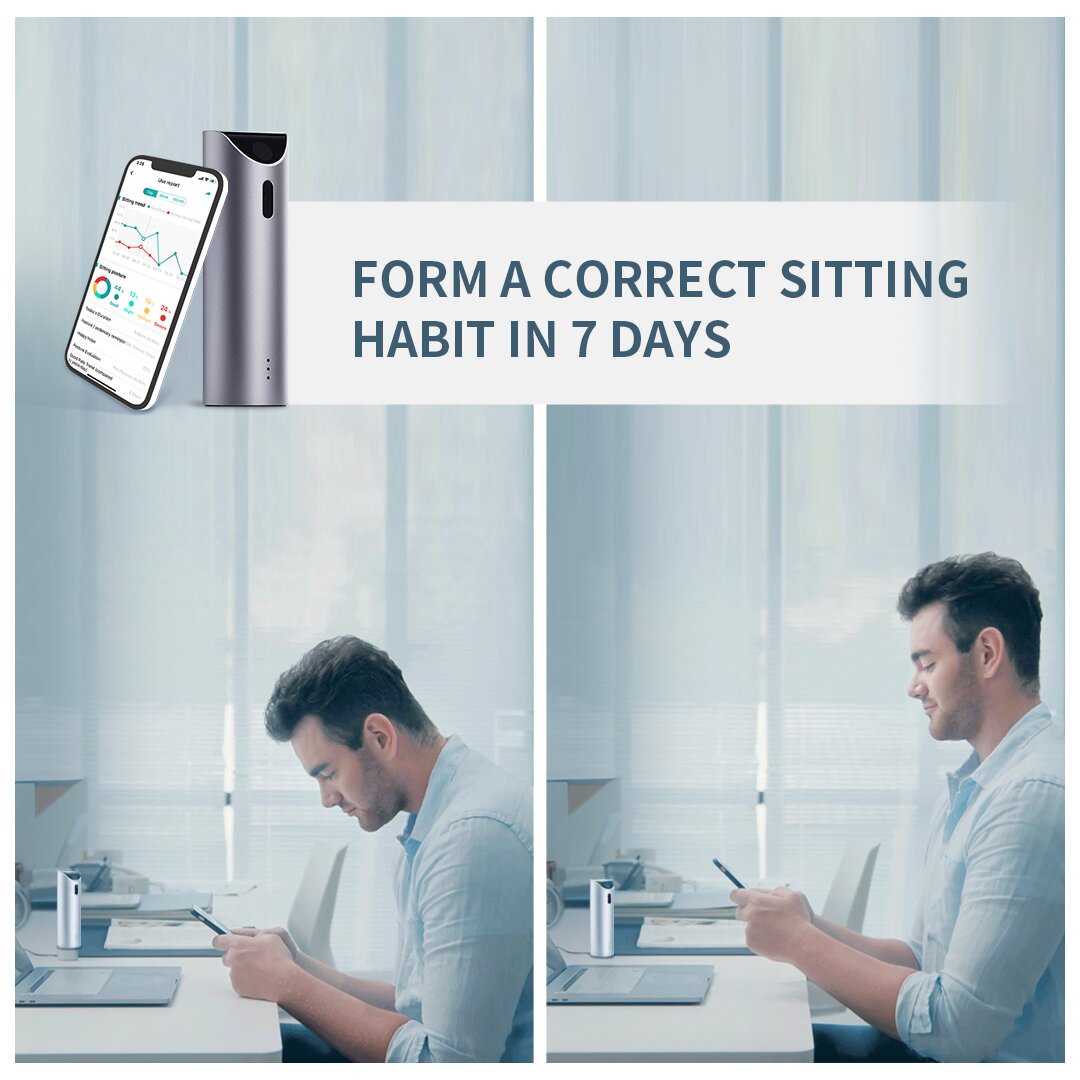 Providers of tech-driven workplace solutions, CZUR TECH CO., LTD, announce the launch of an Indiegogo campaign for their new product – CZUR Mirror, a smart AI posture corrector
The team at CZUR TECH CO., LTD recently announced the launch of CZUR Mirror, an innovative, unique posture corrector designed to help users leverage artificial intelligence to adopt a good sitting habit and correct their posture in as little as 7 days. In a related development, CZUR TECH CO., LTD has created a crowdfunding campaign on Indiegogo for the product to officially go live on December 14, 2021, at UTC+8.
"Posture is not only about how well you sit, but how well you move and go about your daily life," says Dr. George Salem, an NIH-funded researcher at the University of Southern California.
Bad posture remains one of the subjects that have brought much concern to health experts across the globe. The increasing prevalence of bad posture across age groups is even more disturbing, especially due to its devastating effect on the back, spine, and overall wellness of the individual, as it involves the musculoskeletal system. The emergence of smart mobile devices seems to have exacerbated the situation, with an average American adult spending more than three and a half hours looking down at their smartphones every day. While several solutions have been developed to change this narrative, they have failed to deliver the desired results, which is where CZUR TECH CO., LTD aims to make a difference with CZUR Mirror.
CZUR Mirror – True Smart AI Posture Corrector comes with a wide range of features, including smart and custom mode, light disturb, voice and indicator notification, as well as Bluetooth. The versatile, customizable device is compatible with phones and tablets, with features that make it suitable for kids and grown-ups, helping them to adopt a good sitting posture without disturbing their studies or work.
The Indiegogo campaign will enable early birds to be one of the first to acquire the innovative device and commence their journey to good posture and overall wellbeing.
For more information about CZUR Mirror and other products from CZUR TECH CO., LTD, visit – https://www.czur.com/. CZUR TECH can also be found across social media, including Facebook and YouTube.
Media Contact
Company Name: CZUR TECH CO., LTD
Contact Person: Phoebe
Email: Send Email
Country: United States
Website: https://www.czur.com/product/mirror