Largest Asian Games public viewing space launched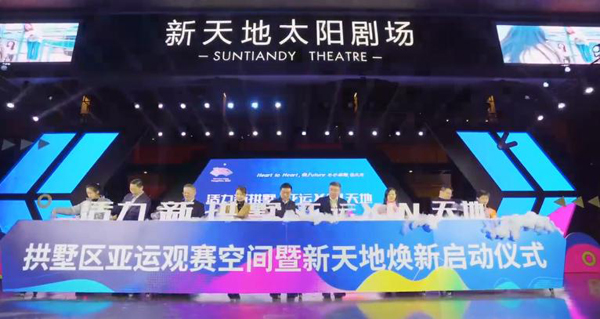 An 1.8-million-square-meter Asian Games viewing space is launched in Gongshu district, Hangzhou on Dec 3. [Photo/zjol.com.cn]
The largest public viewing space for the Asian Games Hangzhou 2022 started trial operations in Gongshu district, Hangzhou, East China's Zhejiang province on Dec 3.
The 1.8-million-square-meter Suntiandy Complex, which is known for its nighttime entertainment venues, will function as a public viewing space during the Asian Games.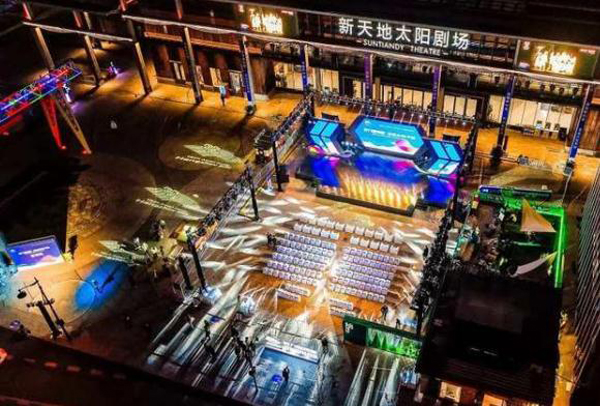 Suntiandy Theatre is located in the center of Suntiandy Complex. [Photo/TheHour.cn]
Chinese real estate venture Hangzhou Suntiandy Group has equipped the complex with advanced multimedia technologies, said local authorities.
Similar public viewing spaces will be set up in every district and county in Hangzhou before September 2022.
The Accreditation Center for the Asian Games Hangzhou 2022 was opened to the public on Dec 10.
As the first non-competition venue put into operation, the center in Hangzhou provides event accreditation and services related to certificate management.
The center has established an accreditation contact system with the Olympic committees of 44 countries and regions in Asia, 32 Asian individual sports organizations, and five international individual sports organizations.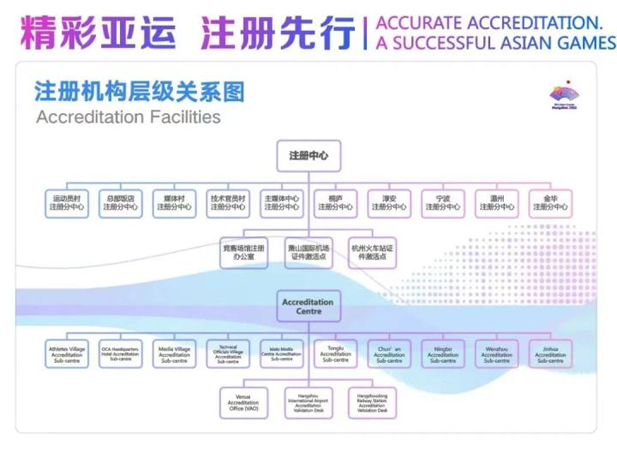 Facilities under the accreditation center are displayed. [Photo/zjol.com.cn]
The center is expected to provide services to about 200,000 clients of Hangzhou 2022.
Accreditation cards will be issued starting from July 10, 2022.
Once activated by the holder, the card allows access to certain venues and zones and provides privileges according to the holder's identity.
Applicants will need to show their passports or international travel documents when collecting the accreditation cards. These cards allow foreigners to leave and enter the Chinese mainland multiple times between Aug 11 and Oct 10, 2022.
Media Contact
Company Name: The Information Office of Hangzhou Municipal Government
Contact Person: Cai Jingwen
Email: Send Email
Phone: 0510-68559077
Country: China
Website: http://www.ehangzhou.gov.cn/