AIPS T-20 Cricket League Will Be Held On 20-24 December, 2021 In Gurgaon
Marketed by – Sports Oodles Pvt. Ltd.
All India Public Sector Sports Control Board (AIPSSCB) established in the year 1987 is the apex body for conducting sports activities amongst Public Sector Undertakings/Autonomous Government Bodies, besides helping the sportspersons to perform at National & International level by providing them required assistance through member organizations. Leading Public Sector Undertakings like Airports Authority of India, ONGC, Indian Oil, Oil India, Food Corporation of India, Life Insurance Corporation of India, BSNL, Air India, Canara Bank, Reserve Bank of India, etc. who actively promote sports, are members of the AIPSSPB. Currently, 24 organizations are active members of the Board. This league is marketed by Sports Oodles Pvt. Ltd.
Shri Subhash Kumar, CMD – ONGC & ONGC Group of Companies is presently the President and General Manager (HR)-AAI Shri Gian Batra the General Secretary of the Board. The Board through its member organizations has made phenomenal contributions towards the promotion of sports in the country. The contribution of AIPSSCB and its member organizations have been recently illustrated when nine (9) officers of ONGC and IOC were recently conferred with the Arjuna and Dhyanchand Awards for 2021.
AIPSSPB organizes tournaments in various sports disciplines such as Athletics, Badminton, Basketball, Carrom, Chess, Cricket, Football, Golf, Hockey, Kabaddi, Table Tennis, and Volleyball at various venues in the country. These events are organized every year on the basis of the calendar finalized in the Annual General Meeting of the Board. To encourage enhanced participation and competitiveness, the tournaments are planned so that their dates do not clash with major national/international events.
In the last AGM of the Board held on 7th December 2021 it was decided to revive the sporting activities, which have been affected due to the COVID-19 pandemic. Accordingly, first event of the Financial year the AIPS T-20 Cricket Tournament is being organized by the Board itself with financial assistance from ONGC at Gurgaon from 20th to 24th December 2021.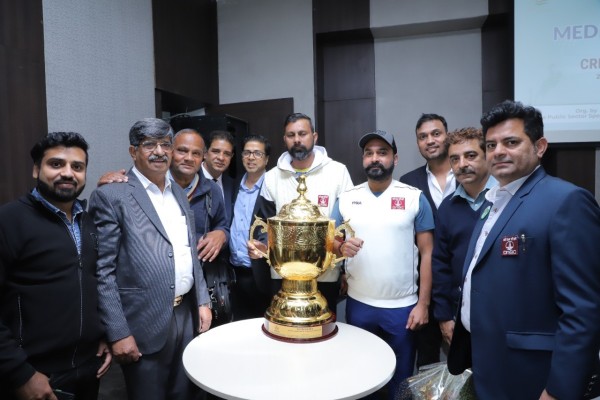 The glittering trophies to be given away in the tournament were displayed/unveiled at the Press Briefing by Shri Subhash Kumar, President of the AIPSSCB / C&MD-ONGC & Shri H.P. Singh, Vice President (AIPSSCB) / Executive Director (ONGC) and Shri Gian Batra, General Secretary (AIPSSCB)/General Manager (HR) – AAI and Shri O.P. Dani, Treasurer (AIPSSCB) / CGM (FCI) in the presence of international/IPL cricketers Mr. Munaf Patel, Mr. Parveen Kumar, Mr. Nitish Rana.
Cricketers from the following PSUs will participate in the Tournament: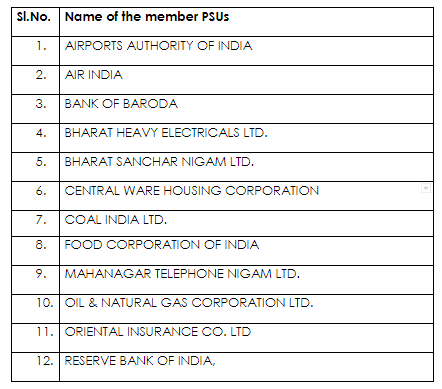 The matches will be played on league-cum-knock out basis at two grounds namely Backyard Sports Club & Dome Cricket Ground, Sector 59, Gurgaon (Haryana)
AIPS Cricket Tournament attracts participation of leading players of the country who are employed by the various member organizations /promoted under their scholarship, contract schemes. In the past, Virender Sehwag, Gautam Gambhir, Yuvraj Singh, Suresh Raina, Rohit Sharma, Ishant Sharma, Ajay Jadeja, Rajesh Chauhan, Narender Hirwani, Paveen Kumar, Munaf Patel, Waseem Zafar, Rishi Dhawan & many more have represented their employer Organizations. Further, the upcoming cricketers who are associated with the member PSUs by way of employment/scholarship/contract get the much-needed exposure while playing with National & International players and get a platform to showcase their talent.
More info: https://youtube.com/c/SportsOodles
– GIAN BATRA
GENERAL SECRETARY (AIPSSCB)
Media Contact
Company Name: Sports Oodles pvt ltd
Contact Person: Arif Khan
Email: Send Email
Country: India
Website: www.sportsoodles.com