Canada MedLaser Mississauga Expands Dermal Filler Treatment Provision
Canada MedLaser Mississauga, a provider of minimally invasive medical and cosmetic procedures announced that it has expanded its dermal filler treatments.
Canada MedLaser Mississauga, a provider of minimally invasive medical and cosmetic procedures announced that it has expanded its dermal filler treatments. The company is pleased to announce that through the collaboration of a new division. Its addition expands the availability of this practice for the treatment of facial blemishes, wrinkles, ageing-related skin conditions, sagging of the jawline, and other areas of concern.
The company states that by combining state-of-the-art technology with advanced expertise and experience, the products, procedures and technologies it offers can create a safe and effective way to enhance a person's looks and improve the skin's appearance.
A non-invasive treatment, the dermal filler procedure uses injections of an ultra-fine suspension of hyaluronic acid or polymethyl-methacrylate microspheres (PMMA), which is used to temporarily increase the volume of the skin. This enables the affected area to have a refreshed and youthful appearance. The hyaluronic acid and microspheres provide the same look and feel like the natural volume of the skin. The dermal filler treatments can last up to a year.
Treatment areas include:
Under eye areas
Lips
Cheeks
Forehead
Chin
Neck
Through the use of a handheld dermal filler, the area is injected and fills fine lines and wrinkles. The injectable formulation results in immediate volume, even as it stimulates collagen production. It offers several benefits, like:
FDA-approved and safe dermal treatment option
Eradicating the need for a local anaesthetic
Adding volume for a more long-lasting youthful appearance
A more natural approach for cosmetic treatment, unlike most procedures
No downtime. Patients can return to work, school, and other activities after treatment
Quick procedure duration. It takes 30 to 40 minutes to complete the session
Easy reversal should there be requirements for modifications

Canada MedLaser Mississauga states that its consultation is free and there is no obligation to schedule a treatment. Once scheduled, a consultation appointment will help assess the intended procedure to confirm suitability for treatment. If it is recommended, the individual may proceed with a one-time session. However, there is a possibility of repeat treatment.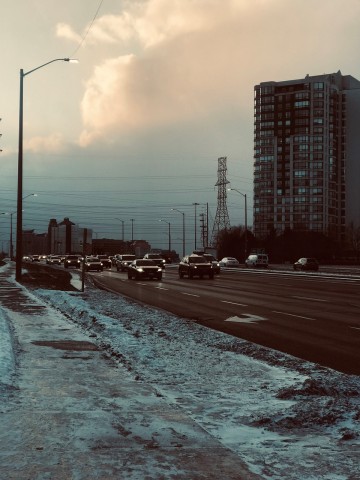 Cosmetic patients enjoy affordable treatment costs fitting individual budgets and needs. The fees also depend on the treatment intended, the number and extent of treatments, and desired outcomes. For effective results, Canada MedLaser Mississauga implements technologies, like 1064nm Nd:YAG laser, 755nm Alexandrite laser, and GentleMax Pro in its treatments.
While the technology used to conduct the session is a key aspect in achieving the results, safety is an essential element that also determines the patient's satisfaction. Canada MedLaser Mississauga ensures that every treatment is performed using only safe and approved techniques, under the supervision of licensed practitioners.
About Canada MedLaser Mississauga
Founded in 2014, Canada MedLaser Mississauga is the home for innovative cosmetic treatment solutions. The company provides a wide variety of services, including lip injections, hair growth, anti-ageing procedures, cosmetic injections, body treatments, CoolSculpting, to list a few. Its location sprawls Vaughan, Thornhill, Maple, Newmarket, Mississauga, and Toronto. It is led by a team of experienced professionals who focus on customer satisfaction and the latest advancements in cosmetic treatments.
Media Contact
Company Name: Canada MedLaser Mississauga
Contact Person: Media Relations
Email: Send Email
Phone: 647-494-7764
Address:1705 Lakeshore Road
City: West Mississauga
State: Ontario, L5J 1J4
Country: Canada
Website: https://canadamedlaser.ca/location/mississauga/