Solea Beauty Lounge Announces New Beauty Med Spa
Solea Beauty Lounge of Sunny Isles Beach, Florida has been offering the finest in the removal of unwanted bumps, bulges, and excess hair for years now and is proud to announce a new location in Brickell City Centre, where the latest and greatest technology is providing astounding results to clients.
Based in the heart of Miami, Brickell City Centre is conveniently located to the residents of Miami, who enjoy glorious sunshine all year long and seek to look and feel the very best at all times. Miami is a hub of beaches, clubs, restaurants, and other attractions and appearances do count whether on the beach or during a night on the town.
This provider of med spa services focuses on all areas of beauty whether it is the body, the face, or even hair removal. Options are limitless from advanced fat removal technology to even massage and tanning. The Beauty Clinic that exists in the Brickell City Centre is being touted by major magazines, and the Solea Beauty Salon is a well-known name itself in Florida. Non-invasive facials and wrinkle reductions are always popular as are the quick and almost pain-free cellulite reduction techniques.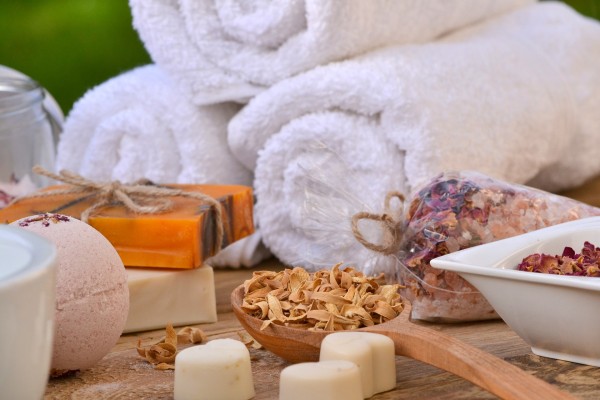 VELASHAPE III, the non-invasive cellulite reduction treatment can show marked improvement in 3 sessions or less, and no downtime and no invasive procedures exist. A natural young look is the mission of this beauty and med spa and lounge, and procedures are thought out, with the use of several technologies including infrared light and vacuum suction.
Venus Legacy is also a huge success with its skin tightening and body sculpting capabilities. Venus Legacy uses targeted cellulite reduction technologies with the added benefit of wrinkle-reducing technologies also employed. Venus Legacy, much to the delight of the clients can be performed in under one hour and show noticeable results immediately.
Venus Legacy is not only a great med spa offering but is one of the quickest procedures anywhere. It is as effective as VELASHAPE but quicker and clients can use a lunch break to enjoy a cellulite and wrinkle reduction and yet return to work looking younger and more spectacular. Even a quick massage or a facial can be acquired during lunch or a break at work, making anyone's day that much more enjoyable.
Non-surgical facelifts of all types exist, with oxygen-infused therapeutic technologies, and injectables are also on the menu of services. Of course, there are hair removal services for any part of the face or body, and these can be conveniently provided around a client's schedule as well.
All technicians are well-trained and certified and a booking form with videos of the new technology is on the website so that clients can make informed choices.
About Solea Beauty Lounge
Located for quite some time in Sunny Isles Beach, Florida, Solea Beauty Lounge now has a Beauty Centre and Med Spa location in Brickell City Centre to service clients in the Miami and surrounding areas. The latest technological advances exist, and the list of services is extensive. There is a blog, a video on the equipment, and "before and after" pictures to browse on the website. A quick "book an appointment" form also exists as does a phone number and email. Questions are welcomed.
Media Contact
Company Name: Solea Medical Spa and Beauty Lounge
Contact Person: Media Relations
Email: Send Email
Phone: 305-932-2555
Address:18140 Collins Ave
City: Sunny Isles Beach
State: Florida 33160
Country: United States
Website: https://soleabeautylounge.com