Dental Implants Can Make Patients Look and Feel Younger and Healthier
Some individuals look older than their years because of cracked, broken, and/or chipped teeth. These individuals also suffer from health-related problems as molars that are impaired can have a detrimental effect on chewing ability and therefore nutrition. Not all cracked, broken, or chipped teeth are in the elderly either or because of poor dental hygiene. Accidents occur which can damage teeth and bruxism, which is the grinding of teeth can damage teeth at any age.
Younger individuals, especially are reluctant to go into dentures and this is not necessary now with the newest technologies available in dental implantation. What holds individuals back from approaching the possibility of dental implantation can oftentimes be the misunderstanding that successful implantation will take years, especially if many teeth or full mouth implantation is needed.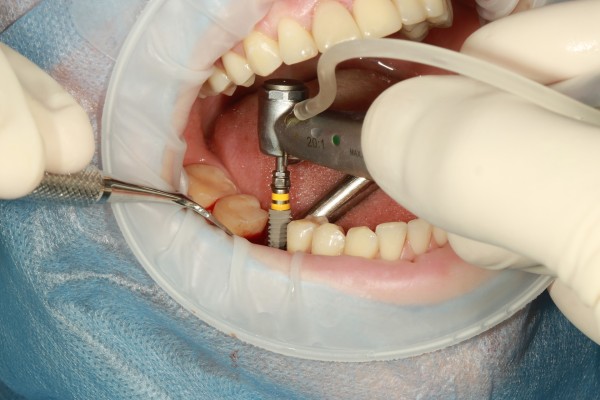 While there is a timeframe for implantation the timeline is much quicker now than years ago. Several sessions are still needed but not as many as in prior decades. The procedure is now perfected also, and the Art of Dentistry, headed by the renowned dentist, Doctor Sol Weiss at the Toronto location of the Art of Dentistry has an almost flawless system in place for the most advanced procedures and most long-lasting results.
Dr. Weiss is a firm believer in patient education regarding dental implants and takes each patient through the six steps that will be necessary for implantation. From the initial consultation that is necessary to the surgeries that will follow, plus healing periods and maintenance, Dr. Weiss explains each step thoroughly so all patients are comfortable and know exactly what to expect.
Although not quick, as many patients may like, the procedure is quicker now than before. A routine of maintenance with brushing, flossing, and regular checkups at the Art of Dentistry is a must. Many patients harbor the misconception that cosmetic implants do not require the same care as natural teeth and this simply is not true.
After consultation, an appointment is set up, and the first step in the actual procedure is to incise the gum for the implantation of the necessary titanium screws into the jawbone. This surgery then will be sutured with a healing period in between which generally take four to six months. Once the screws have been assimilated into the actual bone, a second surgery is necessary, with abutments being placed, and finally, the implants.
While it can seem a long time to wait the results can be nothing short of life-changing. Having a mouthful again of great teeth is nothing short of miraculous and the implantation procedure worth the wait especially when performed by Dr. Weiss who is a perfectionist in this field
About the Art of Dentistry
The Art of Dentistry provides all types of dental procedures for individuals in the Toronto area. Featuring Doctor Sol Weiss, dental implantation is done impeccably with life-changing results. There is a blog where dental implant procedures are explained and a live chat line. A form for booking a consultation exists, and there is a phone and email as well and a social media presence. Education on the procedure of implantation is a priority. All Covid-19 safety guidelines are followed so appointments are necessary.
Media Contact
Company Name: The Art of Dentistry
Contact Person: Dr. Sol Weiss
Email: Send Email
Phone: (416) 927-7677
Address:25 Bellair St
City: Toronto
State: Ontario M5R 2C8
Country: Canada
Website: https://www.artofdentistry.com/