Los Angeles Artiste, Top-Tier (Iloveyoutoptier) Announces New Album "Top Tier Season" Dropping January 2022
Viral Tik Tok genre-fluid vocalist brings his originality and passion into new album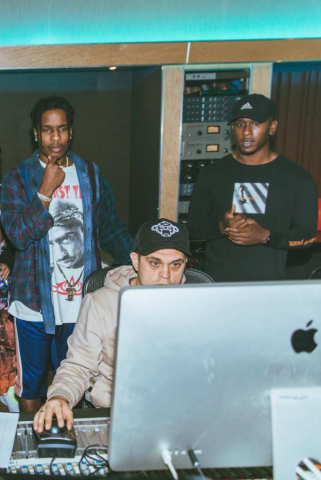 Los Angeles Artiste, Top-Tier (ILOVEYOUTOPTIER) is set to start the new year with a big bang as he is set to drop his new album Top Tier Season come January 2022. The multi-talented music producer, songwriter and engineer who has been popular on Tik Tok is finally set to give the entertainment industry more of his originality when it comes to music. With the new album, Top-Tier is set to show the world his passion for music. He's been projected as the latest rapping-singing product to be UP NEXT out of the west coast Hip-hop scene.
According to the 27-year-old, "Music has always been my passion for as long as I can remember. I've tried just about everything, but music is the one thing I just couldn't stay away from. It's the Feeling it gives me! Nothing else has allowed me to portray my emotions in such a way."
Born in Los Angeles, Top-Tier grew up learning a lot about life and music. He set out to fully indulge in music from the young age of 14 when his dad bought him a Mac on his birthday. The talented artist who is self-taught at the age of 18 decided to make his music career official by recording his first real song.
Top-Tier has since then featured on a Rap Duo "RTG" with his brother D-Reck. One of their songs had huge success, went viral on Tik Tok with millions of views and was also on Radio. This propelled the two young artistes who later appeared on lots of shows and events with an ever-growing fanbase.
Inspired by the likes of DJ Quik, Dr. DRE, Bob Marley, Gucci, T.I. Future among others, Top-Tier has over the years grown to become the perfect hybrid between the musicians he listened to while growing up. As a songwriter, music producer and engineer, Top-Tier with his Top Tier Season album is looking to impact anyone and everyone who can relate to his story. According to him, "I want to be able to help/motivate people not only through the good times but most importantly through the tough ones. My favorite thing to do is help others, I just can't help it I'm the music therapist."
For more information on Top-Tier, visit his website – www.toptiersound.com
Top-Tier can also be reached on social media via Facebook, Instagram and Twitter
Media Contact
Company Name: TOP TIER SOUND
Contact Person: Devon
Email: Send Email
City: Los Angeles
Country: United States
Website: toptiersound.com