Andrew Chatora shares his immigrant experience in his new book "Where the Heart Is"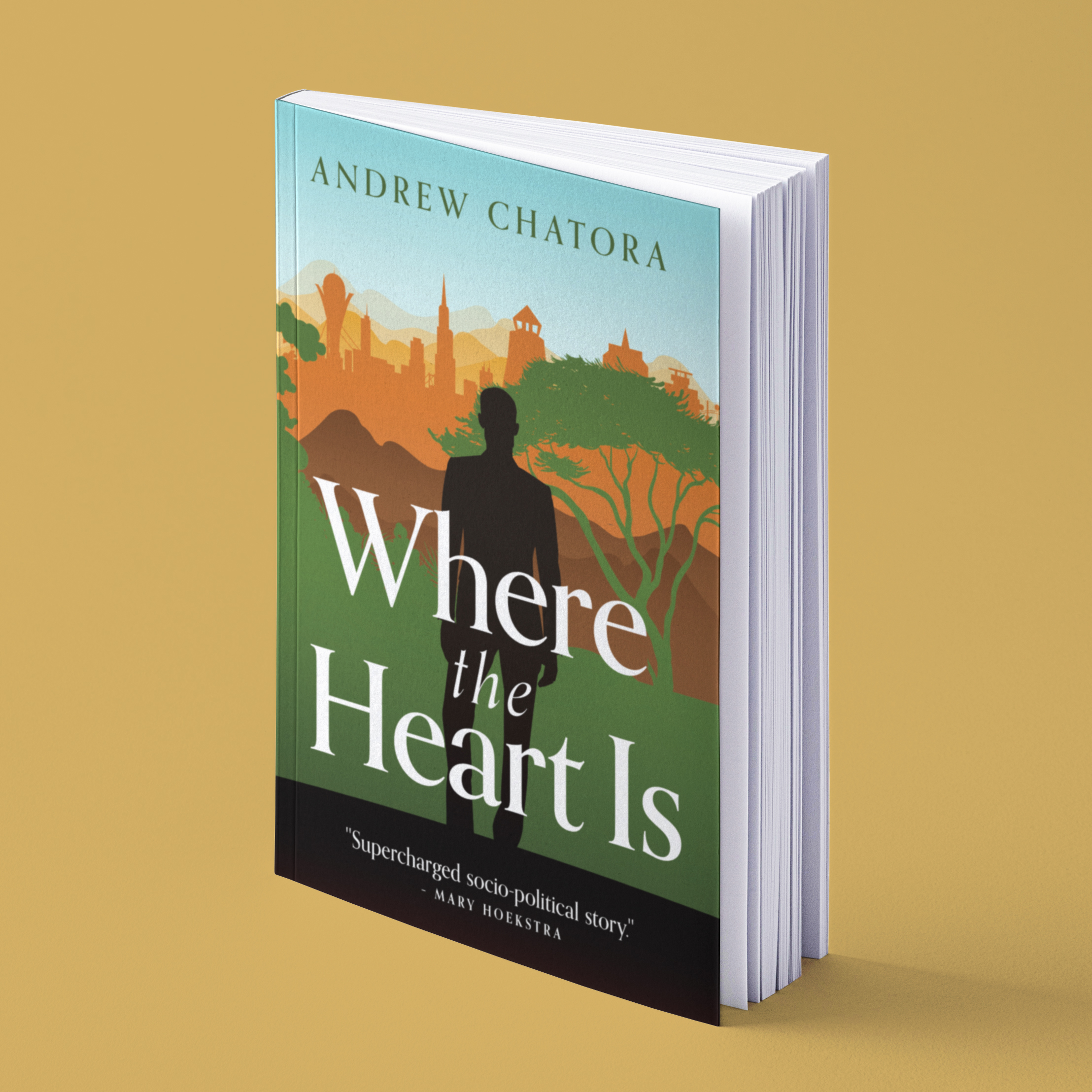 Kharis Publishing today announces the release of "Where the Heart Is" (ISBN: 978-1637460849) by Andrew Chatora, an unforgettable tableau of the struggles so endured by many immigrants.
CHICAGO, Ill. – Where The Heart Is offers a nuanced view of one family's struggle to negotiate cold Britannia as they face dicey neighborhoods, sketchy liaisons, and perennial ill-fate. Chatora's diaspora is not the glorified El Dorado; it is an honest place of grit and survival. A stellar contribution.
According to Memory Chirere, "For migrant Fari Mupawaenda, life cannot be complete without quitting the back-breaking struggle for survival in the UK and returning to the laid-back streets of a warm Harare… but does it make sense for him to want to return to the periphery once more? The man who returns, why does he return? To what does he return?
Fari's reverse trip is a story about the human body, a tight memory test, and a duel between geography and anticipation…
Masterful in style and form, the narratives in Andrew Chatora's Where the Heart Is are intensely provocative."
Video Link: https://www.youtube.com/embed/bEkn4sUqtV0
Where the Heart Is is published by Kharis Publishing and is now available wherever books are sold, including Amazon: https://www.amazon.com/dp/1637460848/. Retailers and other agencies may order copies from Ingram Content Group or through the publisher (ISBN: 978-1637460849): WHERE THE HEART IS – Kharis Publishing
Andrew Chatora writes novels and short stories and hails from Zimbabwe. He received an MA in Media, Culture, and Communication from UCL. His writing explores multifarious themes of belonging, identity politics, citizenship, and nationhood issues. Where the Heart Is, is his second novel following his highly successful debut novella: Diaspora Dreams. Andrew is principally interested in the global politics of inequality which he interrogates through his writing. When he is not writing, he is working on his Ph.D. thesis on digital piracy, with Birmingham City University's School of Media and English.
About Kharis Publishing:
Kharis Publishing, an imprint of Kharis Media LLC, is a leading Christian and inspirational book publisher based in Aurora, Chicago metropolitan area, Illinois. Kharis' dual mission is to give voice to under-represented writers (including women and first-time authors) and equip orphans in developing countries with literacy tools. That is why, for each book sold, the publisher channels some of the proceeds into providing books and computers for orphanages in developing countries, so that these kids may learn to read, dream, and grow. For a limited time, Kharis Publishing is accepting unsolicited queries for nonfiction (Christian, self-help, memoirs, business, health, and wellness) from qualified leaders, professionals, pastors, and ministers.
Learn more at: About Us – Kharis Publishing – Accepting Manuscript
Media Contact
Company Name: Kharis Media LLC
Contact Person: Rufus Philip
Email: Send Email
Phone: (630) 423-6309
City: Aurora, Chicago
State: IL
Country: United States
Website: https://kharispublishing.com/kp/