The Marketing Hunters Bring A New Perspective On Branding and Marketing To El Paso, Texas
Providers of innovative branding solutions, The Marketing Hunters, announce the addition of El Paso Texas to their service areas to help more businesses reach their target audience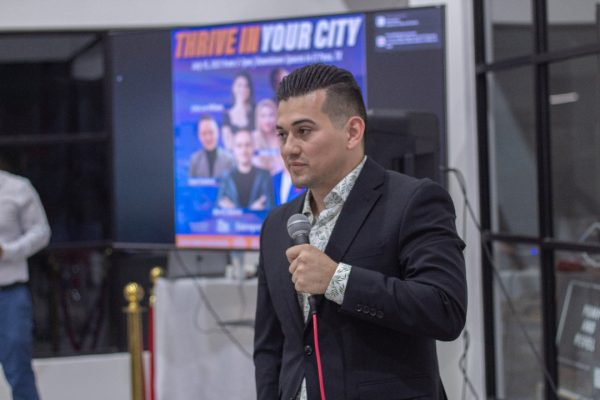 Ruben Alvarez and his team at The Marketing Hunters continue to break more grounds and push boundaries in the marketing and branding industry as the company take their craft to El Paso, Texas. The marketing agency have grown in a relatively short while to become a sought-after name in the industry, bringing a new perspective on branding to challenge the status quo and help clients compete favorably in the market.
"Most people only focus on marketing and get undercut daily. Focusing on Branding solves a lot of those problems," said Ruben Alvarez.
Branding remains an important yet seemingly undermined element of the success of any business, irrespective of the industry. Over the years, organizations have paid more attention to marketing while neglecting branding, ultimately getting less effective results. However, Ruben Alvarez seems to have mastered the art of bridging the gap between marketing and branding to offer all-inclusive marketing help to businesses, as substantiated by the reviews from clients.
The Marketing Hunters offer a wide range of services, thanks to a team of highly experienced and well-trained professionals with diverse backgrounds to meet the specific needs of each client. The categories of solutions from the company include social media management, graphic design, one-on-one brand consulting, website design,
The top Phoenix marketing agency has enjoyed rave reviews from clients for the unique combination of quality, comprehensiveness, and easy accessibility. "Ruben is very easy to work with and it's immediately obvious that he's passionate about what he does, whether you talk to him personally or see all of his well-put-together posts throughout social media. He does a great job and I recommend doing business with him!" said A. McCulloh.
The Marketing Hunters are continuing the hunt nationwide as the train moves to El Paso, Texas, in line with the goal of helping as many businesses as possible to scale up and increase their bottom line.
For more information about The Marketing Hunters and to leverage their innovative marketing and branding solutions to grow and stay ahead of the competition, visit – https://www.themarketinghunters.com/. The hunt continues across social media, including Facebook, LinkedIn, and Instagram @themarketinghunters
Media Contact
Company Name: The Marketing Hunters
Contact Person: Ruben Alvarez
Email: Send Email
Address:18001 N 79th Avenue, Suite D66, 85308, Maricopa County
City: Glendale
State: Arizona
Country: United States
Website: themarketinghunters.com