Elite Elevators Introduces A Range Of Modern Home Elevators In India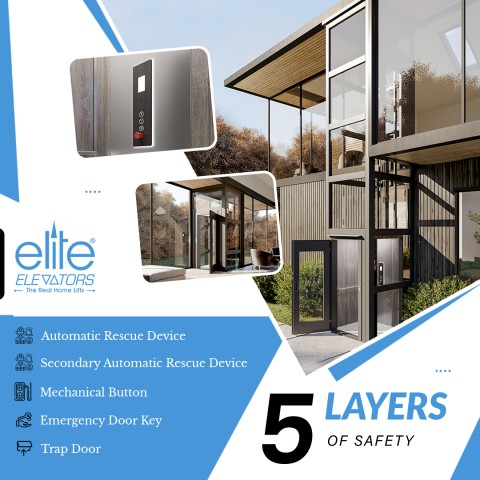 About Our Company – Elite Elevators
Elite Elevators is one of the best home elevator companies in India. We are the global partners with TK Access Solutions in Home Lifts, Residential Lifts, Stairlifts, Platform Lifts, Cog Belt Elevators, Gearless Residential Lifts, and Hydraulic Home Elevators across India for independent Houses, Villas, Bungalows, Buildings, and Luxury Homes.
Elite Elevators has quickly established itself as the #1 Home Elevators Company in India. TK Access Solutions manufactures residential elevators at a special facility in Pisa, Italy, where they adhere to European Home Lift Standards. As our home elevators are tailor-made, pitless, available with shaft and without shaft, and have no machine room, they can be installed in both new and existing homes. Unlike traditional and commercial lifts in India, our lifts are exclusively designed for domestic use in Duplexes, Bungalows, residential buildings and Villas. Following installation, our home elevators are certified by TUV, a third-party agency that assesses product safety as per European Standards and ensures your peace of mind.
TUV SUD Certified Home Elevators
Elite Elevators offers TUV SUD Certified Home Elevators imported from Pisa, Italy. In association with TKE Access, the global manufacturer of home elevators and stairlifts, Elite offers high-end elevators in India. We provide the best lift solutions for your existing home without a pit or headroom.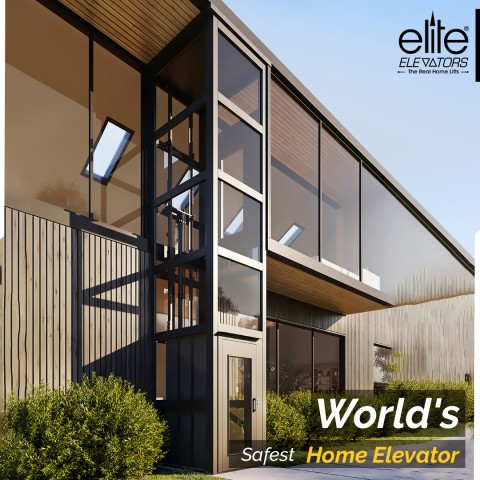 Our Products:
1. H200 | The Most Versatile and Adaptable Home Elevator:
In 2020, Elite Elevators introduced the H200, TKE's most adaptable residential elevator, to the Indian market. Our patented Soft Start and Stop (SSS) devices are standard on all H200 elevators. This home elevator is designed to meet the needs of every Indian home as it can be installed in just a few days and does not require any oil or grease on the rails or anywhere else in the elevator.
Some features of H200 are:
• Patented Soft start/stop Technology
• No pit/no headroom needed
• Runs on Single-phase power supply
• SIL 3 certified, TUV Certified
• Follows 194 parameters of safety
2. H300 | The World's Best Home Elevator
H300 is 7 years ahead of other elevators in the world, thanks to its patented Cogbelt technology and rivet-less shaft. All our lifts are verified by internationally recognized third parties. The H300 home elevator has a wide range of safety measures, along with our innovative mechanical components. It has a SIL3 certified safety system as standard, making it the safest in the market.
Some features of H300 are:
• SIL 3 Certification (Safety Integrity Level)
• Runs on Single-Phase Power
• No Oil or Lubrication Required
• Front, Lateral, Opposite and Adjacent access points
• Software Updates Enabled
• Revolutionary Technology
3. Stairs Lift:
a. Flow X:
Flow X is our stairlift that uses our patented Advanced Swivel and Levelling (ASL) technology. Flow X provides a natural, comfortable, and healthy posture with its five-degree seat recline. Flow X blends smoothly into your home with its high-quality materials, finishes and colour options.
Some features of Flow X are:
• Five-degree seat reclining
• Room to breathe
• One-handed seat belt operation
• Can fit in the staircase which is as narrow as 610 mm
• Integrated joystick is soft-touch and foldable
• Consumes single-phase power
• Contains a battery-driven rack & pinion system
For More information, visit – http://www.eliteelevators.com
Media Contact
Company Name: Elite Elevators
Email: Send Email
Country: India
Website: https://www.eliteelevators.com