Ten4 Connect LLC Records Another Landmark Feat With Chicago-based Instant Trucking
Providers of drivers on-demand recruitment solution, Ten4 Connect LLC, helps Instant Trucking Inc., a leading Chicago trucking and transportation company to hire over 11 new intermodal owner-operator drivers in less than 2 weeks
The team at Ten4 Connect LLC owned by Juan Torres has again brought their expertise to bear, leveraging their groundbreaking CDL drivers recruitment system to help Chicago's Instant Trucking Inc to get the best hands on their trucks. The partnership resulted in the recruitment of more than 11 new intermodal owner-operated drivers in less than two weeks, as the company continues in the pursuit of remaining the market leader even amidst the tough conditions.
"The team at Ten4 Connect are the real deal. We have been struggling to get leads and drivers and owner-operators to sign up with us. We had even tested out some marketing firms and ad agencies and never really penned out. But with Ten4 Connect, their tactics are proven, their methods do really work. Be sure to check them out, test them out. I'm sure you won't be disappointed." Ramsey from Instant Trucking.
The global trucking industry has evolved to become a multi-billion-dollar market, with the emergence of service providers to meet the growing and diverse needs of different categories of customers. Drivers are undoubtedly pivotal to service delivery in the trucking industry and with Chicago recently ranked as one of the toughest markets in the United States, it has become imperative for service providers to step up, which is where Ten4 Connect LLC has been particularly helpful to Instant Trucking Inc in the past 10 months.
Ten4 Connect LLC has built a reputation for their drivers recruitment machine designed to help all sizes of carriers to build a solid recruitment system that finds drivers on demand. The all-inclusive system handles the entire recruitment process to help users save time and money while focusing on other important aspects of their business. The partnership with Instant Trucking Inc. has continued to yield amazing results as substantiated by the recent recruitment of 11 drivers in less than 2 weeks.
Instant Trucking Inc. has been working with Ten4 Connect LLC for over 10 months, helping to keep their trucks full and consistently growing even in the current market situation. Located in 13551 Chatham St, Blue Island, IL 60406, the fast-growing family-owned trucking company is reputed for treating their drivers like family, with remuneration, a feature that has helped achieve amazing results in a relatively short while, amidst rave reviews from clients, completing over 25,000 projects and 40 jobs created.
For further information about Ten4 Connect LLC and the services offered, visit – https://ten4connect.net/.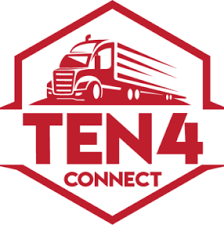 Media Contact
Company Name: Ten4 Connect LLC
Email: Send Email
Address:67 Forest St, Ste 270 #816
City: Marlborough
State: Massachusetts 01752
Country: United States
Website: ten4connect.net