K-Pop's only LGBTQ+ boy band, Lionesses, releases new summer song "Bon Voyage!"
Lionesses is the first and only openly LGBTQ+ K-Pop boy group from South Korea.
Lionesses will be releasing their new summer single called "Bon Voyage!" simultaneously on YouTube and other music streaming platforms on Friday, June 17 at 12 pm (Korea Standard Time). Lionesses is the first and only LGBTQ+ boy band in K-pop history.
Upon its debut, Lionesses began to attract global attention, especially from leading global media such as AP, MTV, and South China Morning Post. In 2021, they were selected as the "Seven Christmas New Songs of K-pop Stars to Pay Attention to in 2021" along with BTS, Tomorrow by Together, and Stray Kids, and they were invited to attend the Canadian Embassy in Seoul to celebrate IDAHOT Day 2022, and also invited to attend the US Embassy in Seoul to celebrate Pride Month 2022.
Their previous work "Will you be my groom?" was selected and introduced in the music section of the special curator exhibition of "2022 Culture Diversity Week" organized by the Ministry of Culture, Sports and Tourism, and the international gay dating app "Jack'd" becomes their new promotional sponsor company.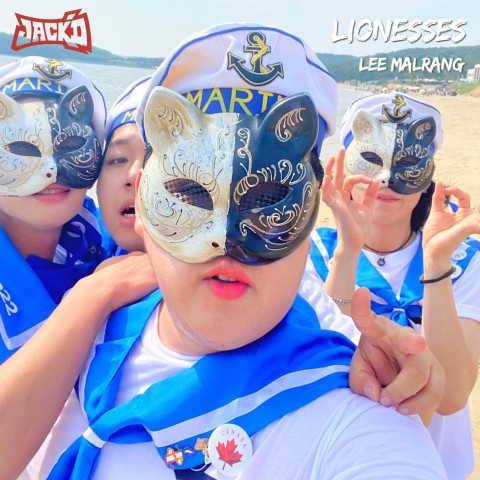 "Bon Voyage!" is a French term that means to have a good trip. They officially acknowledged that this song is a follow-up to their debut song "Show Me Your Pride," and represented the story of LGBTQ+."
The theme of the music video for this song depicts the appearance of a navigator, revealing the appearance of Lionesses members on a trip with a lovely marine look.
"Bon Voyage!" begins with a brass sound reminiscent of a sailing boat horn as if it is welcoming the introduction of summer. It is influenced by the soca genre where it starts with the rhythm of Latin music. Damjun, lyricist and leader of Lionesses, said, "Life after coming out will not always be smooth. Not only sexual minorities, but many people would have to walk on life like angry waves. However, I think it depends on your decision whether you will sail on the angry waves in fun or drift away in pain. And since we're on that inevitable wave, we've drawn to the story of traveling."
One member of Lionesses, Lee Malrang, said, "It's a hot summer, I want to blow away the heat this year with cool music and performances that only we can show. Some divas who make comebacks in the summer often have the title of "Summer Queen," and this year, we want to take the title of "Summer Queen."
Lionesses will be continuing its public appearances this year with various live performances and broadcasts, including festivals such as the upcoming "Night Opening Gay Festival" and "Pride Parade 2022 in Seoul."
Media Contact
Company Name: Lionesses
Contact Person: Damjun
Email: Send Email
Phone: +82 10 8749 4648
City: Seoul
Country: South Korea
Website: https://instagram.com/lionesses.official