Internationally recognized Violinist and Concertmaster, Jaime Mansilla, releases two new albums recorded with an orchestra under his direction
Internationally recognized Violinist, Soloist, Concertmaster, and Recording artist, Jaime Mansilla, has released two new albums, 'Carmen,' inspired by the music of the famous Opera Carmen by George Bizet, and the second one, 'Mozart 29', a recording of the 29 Symphony of Mozart in A minor, in 4 movements.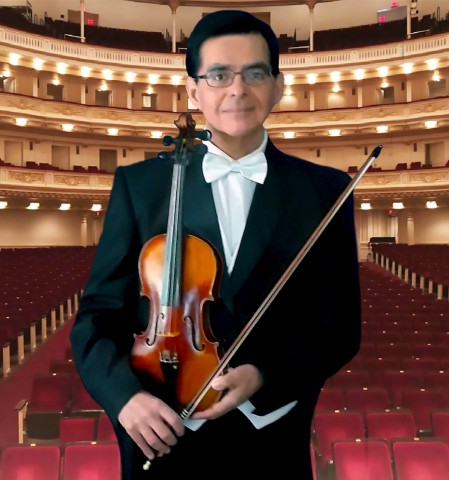 To the uninitiated, the 4 movements of a symphony conform to a standardized pattern. The first movement is brisk and lively; the second is slower and more lyrical; the third is an energetic minuet (dance) or a boisterous scherzo ("joke"); the fourth is an exuberant finale. Jaime Mansilla's Mozart 29 is personal in tone, perhaps more individual in its combination of an intimate chamber music style with a still fiery and impulsive manner.
Like Wolfgang Mozart's 1774 composition, Jaime Mansilla's Mozart 29 is a fine specimen of gallant writing: well-bred, charming, polite, and faithful to the Viennese classical model. Its light-hearted charm and elegance intend a work that is genuinely meant to entertain and delight.
Jaime Mansilla's Carmen is also dance music—a symphonic suite (instrumental) of the famous Opera Carmen by George Bizet. The story of Carmen is that of a stereotypical Spanish woman of the 19th century in the popular imagination. She's indulgent, reckless, hot-tempered, and cold-hearted. She's lovestruck and a femme fatale at the same time.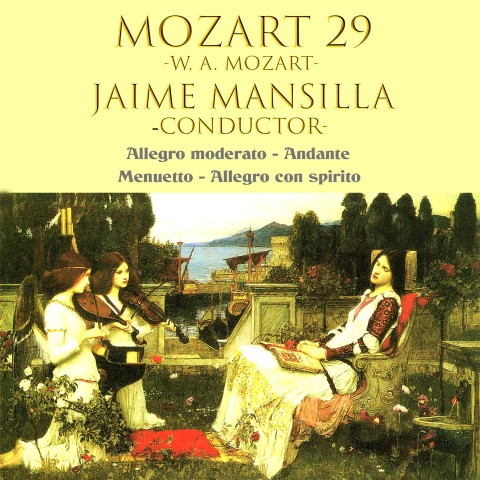 Jaime Mansilla's Carmen has everything one needs in an opera: high drama, passionate characters, and a love story. And what's more, it's absolutely packed with great, enchanting melodies and familiar tunes even for non-classical music lovers.
Just recently, Jaime Mansilla announced his transition from a Violinist to a concert Conductor after more than three decades of playing the Fiddle. As an international concert violinist, Jaime has played in the best theaters in the world in around 30 countries, including Carnegie Hall, Salzburg Mozarteum, Place des Arts, etc. He has 19 albums produced in the USA between 2008 and 2019 as a solo violinist, which are on all music platforms in the world, such as Apple, Tidal, Spotify, etc. These two new albums are currently available on all music platforms and have been recorded with an orchestra under his direction in the USA.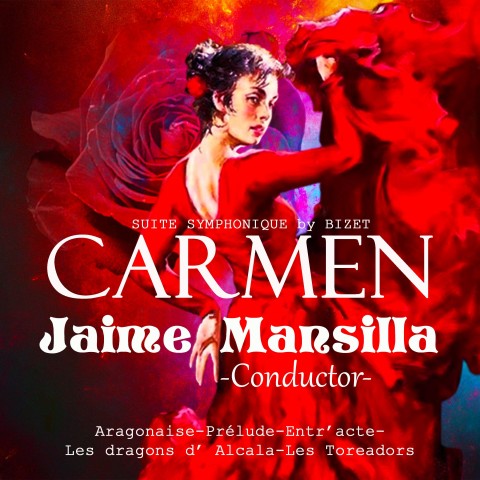 Jaime has been in the music industry all his life and, as a household name, has a piece of advice for aspiring/upcoming violinists. "I mainly advise them to always love their instrument and respect its difficulty and beauty at the same time. Study hard, always with great responsibility and passion, and fully enjoy the concerts and presentations, delivering the best and most positive energy in your performances. Never compete with anyone, only with yourself! Each one of you will have your path and your own talent to develop", he remarked.
Jaime Mansilla's Carmen is currently available on Apple Music while Mozart is ready for pickup on Spotify.
Media Contact
Company Name: BAF Music Management
Contact Person: Jaime Mansilla
Email: Send Email
Country: United States
Website: https://www.baf-music.com/team/jaime-mansilla