New book "Mexican Sunset" by Rick Jebb is released, a spiritual memoir of self-discovery, love, travel, and finding purpose in the cultural turmoil of the 1970s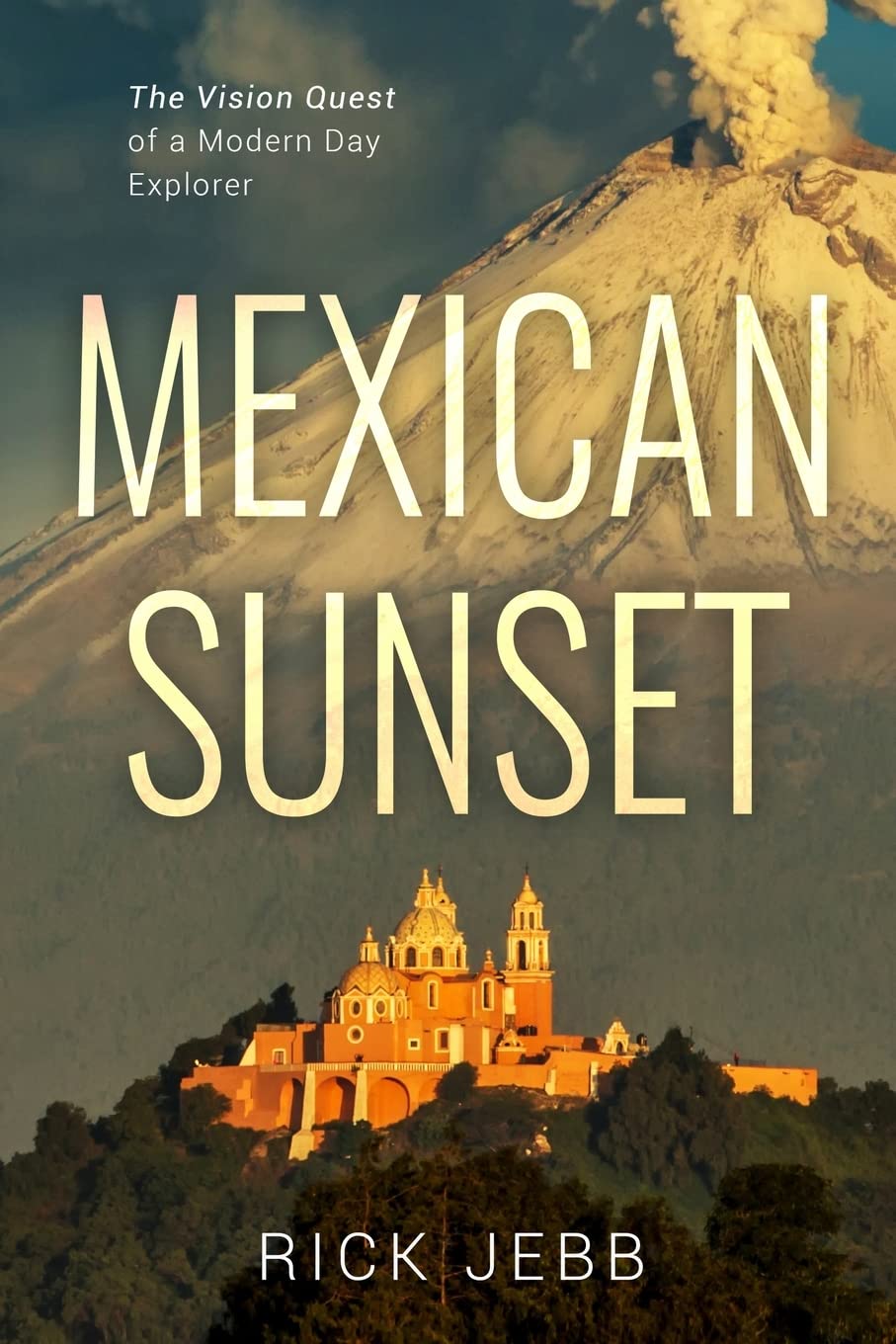 "Mexican Sunset" by Rick Jebb has been released worldwide. Climbing to Amazon's #3 bestseller in both the Adventurers & Explorers and Travel categories, this 277-page memoir traces the author's existential journey across the US and into Mexico, beginning at just 14 years old in the wake of his stepfather's untimely passing.
As young Rick sets out to make sense of his grief and learn about his place in the world, the meandering journey takes him through Iowa's Driftless Area to scenic ranges of Colorado, to college, searching for love in Mexico, and crisscrossing the far-flung regions as he examines his faith and sense of belonging in the world.Reminiscent of Kerouac and the writings of the Beat generation, this transformative memoir highlights the cultural changes of the American 1970s and the universal questions that accompany coming of age. Readers will accompany Rick on his illuminating and sometimes dangerous adventures, and gain insight from his experiences with sustainable communities, spirituality, and the quest for self-awareness.
Mexican Sunset (ISBN: 9798986061498) can be purchased through retailers worldwide, including Barnes and Noble and Amazon. The paperback retails for $17.95. Wholesale orders are available through Ingram.
From the back cover:
After the unexpected death of his thirty-eight-year-old stepfather, fourteen-year-old Rick embarks on a five-year journey that begins in the Midwest's Edenic Driftless Area canoeing a mysterious wild river in eastern Iowa.
While embracing the idealism of the 1970s counterculture, he seeks to discover himself in pursuit of his escapism. Amidst the backdrop of reconstructing his deconstructed Christian faith, sharing adventures with friends, his interior conversation gives a glimpse into the author's inner growth during these years. If anything kept him moving forward, it was the delusion of his magical thinking: his imagination and wanting, and the wandering search through the looking glass of his impressionistic mind, slicing through glacial meltwaters of northern forests in a canoe and other evocative childhood memories.
On Colorado's high chaparral, just as he begins to reconcile his industrialist roots with his curious artist's soul, Rick falls in love with a girl from Sinaloa, Mexico. After high school, he hitchhikes back and forth across the country, visiting old friends before returning to Mexico to find the girl. Traveling the back roads of Mexico with new friends, looking down from the top of an active volcano, and taking a dangerous acid trip at the edge of Cholula's Great Pyramid, he comes to see his life's trajectory reflected in the struggles of his ancestors and buried in the secrets of Mexico's past.
About the author:
Rick was born in West Palm Beach, Florida in 1956. His early life was filled with art, camping, hiking, canoeing and whitewater kayaking.
He studied Visual Arts, Communication, Geography, Urban Planning and Business, attending colleges in Mexico, Arizona, Florida and Illinois with post graduate degrees from Florida State and University of Chicago. His early career in Florida focused on environmental policy research and affordable housing. After moving back to Chicago in 1982 he became a real estate (RE) Loan Officer with Balcor American Express, then a RE Broker of larger apartment complexes and manufactured home communities with Marcus & Millichap.
His feasibility analysis for a unique urban, convenient comfort-food store led Rick to leading the launch of a nationally focused franchise concept. After product development and establishing a production facility, and the successful opening of a prototype store in Chicago's Lincoln Park, the enterprise faced unexpected headwinds from a new board of directors, when, amidst a brutal three-generation succession war for control for their 150+ year old family business – the start-up was folded. In 1995 he moved to Central Illinois to manage a large regional commercial brokerage company and became a real estate syndicator. In 2012 he joined CBRE Capital Markets and co-lead a national Manufactured Housing specialty group until 2021.
Seriously writing since 2011, Rick has sought a voice to speak hopefulness and adaptation into the midst of uncertain times. His writing includes poetry, essay and existential spiritual memoir focused on facing the challenges of life's transitions and adaptations. Seven of his recent essays have been published over the last several years in Ekstasis Magazine, the Boundary Waters Journal and Fathom Magazine.
About Manhattan Book Group:
Manhattan Book Group ("MBG"), located on Broadway in New York City, is a registered trade name of Mindstir Media LLC. MBG is widely known as a premier hybrid book publisher. We have combined the best of traditional publishing with the best of self- publishing to provide authors with the "best of both worlds" in a sense. To learn more about MBG, visit https://www.manhattanbookgroup.com/
Media Contact
Company Name: Manhattan Book Group
Contact Person: Jen McNabney
Email: Send Email
Phone: 212-634-7677
Address:447 Broadway 2nd Floor #354
City: New York
State: New York
Country: United States
Website: https://www.manhattanbookgroup.com/