LookupAPlate Strives To Make American Roads Safer With Launch Of New Platform
Armed with a free tool that allows users to legally and easily search license plate numbers, the new platform lets road users publicly report bad drivers and upload pictures and videos of traffic violations to back their claims

January 19, 2023 – LookupAPlate is leveraging the power of the internet to help make driving on American roads safer than usual. The recently launched web platform has unveiled a free tool that will help road users keep each other in check, by making it possible for them to easily perform a license plate search and publicly report the recklessness of erring drivers for the whole world to see.
According to a 2019 report by the National Highway Traffic Safety Administration (NHTSA), one person is killed every 15 minutes, and about five people are injured every 60 seconds in traffic-related incidents. In 2022, NHTSA revealed that an estimated 9,560 people died in motor vehicle traffic crashes in the first quarter of the year, representing a 7% increase in death rate as compared to the 8,935 fatalities projected for the same quarter in 2021. Although the U.S. Department of Transportation and the entire Biden-Harris Administration have reiterated their commitment to making the end of traffic fatalities across the country a top priority, roads in the US are still quite dangerous, mostly due to the unsafe practices and recklessness of some drivers.
Aligning itself with the well-being of the nation, LookupAPlate's new platform comes armed with a free tool that makes it possible for every road user to illuminate the recklessness of erring drivers. By simply visiting the website, road users who have witnessed drunk or aggressive driving, been in a hit-and-run, or found themselves on the receiving end of a road rage situation, can easily search for the license plates of the reckless drivers and leave public comments describing their dangerous and unacceptable behaviors.
"We understand that filing a DPPA-2 form with the local DMV office or paying a private investigator to do the job can be tedious and time-consuming. That's why we've put together free resources for you to quickly lookup a license plate and publicly report unsafe drivers."
Relying on collated data from multiple government and private databases, LookupAPlate assures its users of up-to-date information, as well as detailed search results that will reveal everything from vehicle records and history to all user-reported incidents. Additionally, people who lodge complaints on the platform can also upload pictures and videos of traffic violations to back their claims. To ensure fairness and uphold the integrity of the service, users are also enabled to check for comments about them on the platform, so they can dispute the feedback or acknowledge the report. LookupAPlate insists that its main goal is to bring some level of accountability among the offending drivers and contribute its quota to making American roads safer.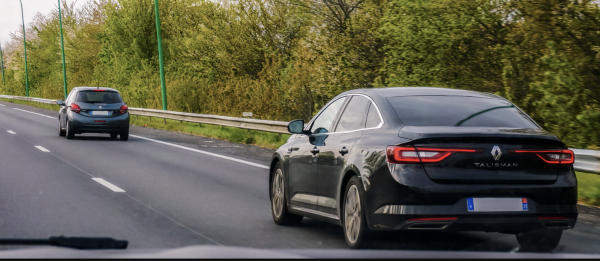 For more information or to perform a license plate lookup, please reach out to LookupAPlate via https://www.lookupaplate.com/.
Media Contact
Company Name: LookupAPlate
Contact Person: Preeti Kumari
Email: Send Email
Country: United States
Website: https://www.lookupaplate.com/