Redefining the Idea of Success; Why So Many Get It Wrong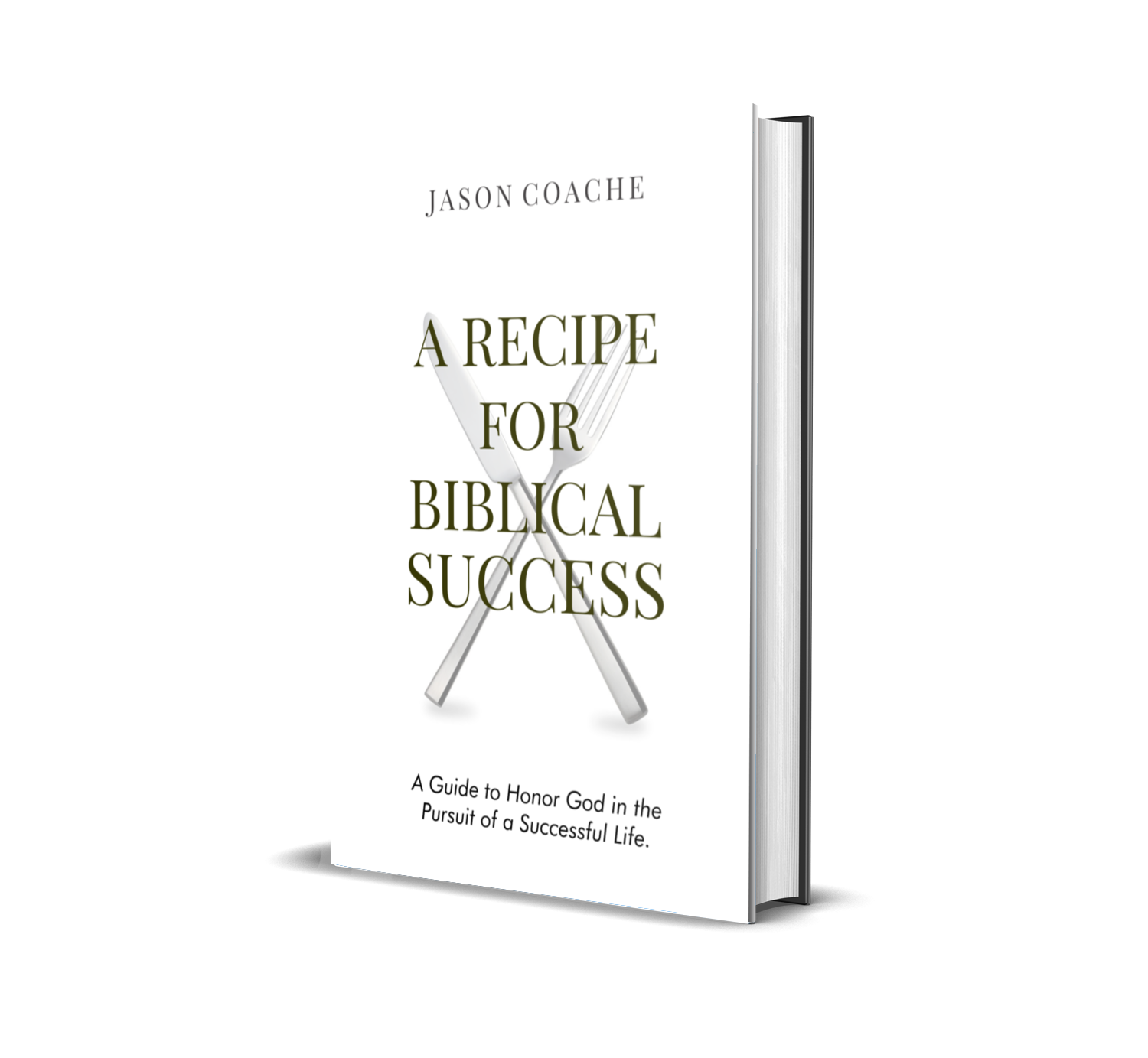 CHICAGO, Ill. – Kharis Publishing today announces the release of "Recipe for Biblical Success" (ISBN: 978-1637461907) by Jason Coache, Biblical success and cultural success are at odds.
Toms River, New Jersey – Money, Position. Title, Power. Influence. The world sees success as a wild series of badges, accomplishments, accolades, and economic prosperity. We clamber to be noticed, to be loved, to find happiness.
The world's measure of success has never been remotely the same as Christianity. Jesus called us to be of no reputation, to serve, to give freely, to consider outcasts and orphans, and worst of all – to die to self. What kind of formula for success is that?
In his book, A Recipe for Biblical Success, pastor and author, Jason Coache outlines the dichotomy between God's values and worldly values. He methodically identifies the core values that set Bible-believing Christians apart. "Wrong views lead to wrong conclusions" he says, and wrong conclusions lead to wrong actions.
What is Biblical success? Simply put, "Biblical success is when God's heart and God's ways become my heart and my way" says Coache. He repeats this theme throughout his book, explains the importance of values like steadfast love, faithfulness, commitment, and developing a heart after God.
While the world encourages us to "follow our heart" or trust our feelings to guide us, Coache says Biblical guidance is exactly the opposite. It's about trusting God in spite of our circumstances. When our clear priorities are in the right place, our decision-making becomes easier. Coache says this has to do with determining our priorities before we are in a place of having to make important decisions.
The standard of success used by the world has never worked. Those who have great wealth, prestige, education, or influence are never completely satisfied with what they have. Simply put, wealth does not create people of character. In the end, wealth or influence don't matter. What matters is how we expend our lives and how we have melded our hearts and our priorities with those of our Creator.
"Recipe for Biblical Success" is published by Kharis Publishing and is now available wherever books are sold, including Amazon: https://www.amazon.com/dp/1637461909/ Retailers and other agencies may order copies from Ingram Content Group or through the publisher (ISBN: 978-1637461907): https://kharispublishing.com/kp/product/a-recipe-for-biblical-success/
Jason Coache is the Lead Pastor of Wellspring Church in Toms River, New Jersey. He attended Taylor University before transferring and graduating from Cairn University. He has a Master's degree from Liberty Baptist Theological Seminary. Currently, he's serving the church planting efforts for Converge Mid-Atlantic. He's a part-time missionary for Converge Brazil, also serving their church planting efforts. He's married to the amazing Ava Coache. Together they have three kids: Landon, Brady, and Reagan.
About Kharis Publishing:
Kharis Publishing, an imprint of Kharis Media LLC, is a leading Christian and inspirational book publisher based in Aurora, Chicago metropolitan area, Illinois. Kharis' dual mission is to give voice to under-represented writers (including women and first-time authors) and equip orphans in developing countries with literacy tools. That is why, for each book sold, the publisher channels some of the proceeds into providing books and computers for orphanages in developing countries so that these kids may learn to read, dream, and grow. For a limited time, Kharis Publishing is accepting unsolicited queries for nonfiction (Christian, self-help, memoirs, business, health and wellness) from qualified leaders, professionals, pastors, and ministers. Learn more at: https://kharispublishing.com/
Media Contact
Company Name: Kharis Media LLC
Contact Person: Rufus Philip
Email: Send Email
Phone: (630) 423-6309
City: Aurora, Chicago
State: IL
Country: United States
Website: https://kharispublishing.com/kp/product/a-recipe-for-biblical-success/