Alexandra Nyman of LadyCat Walks Her Talk and Advocates for the Passage of Daniel's Law at NYFW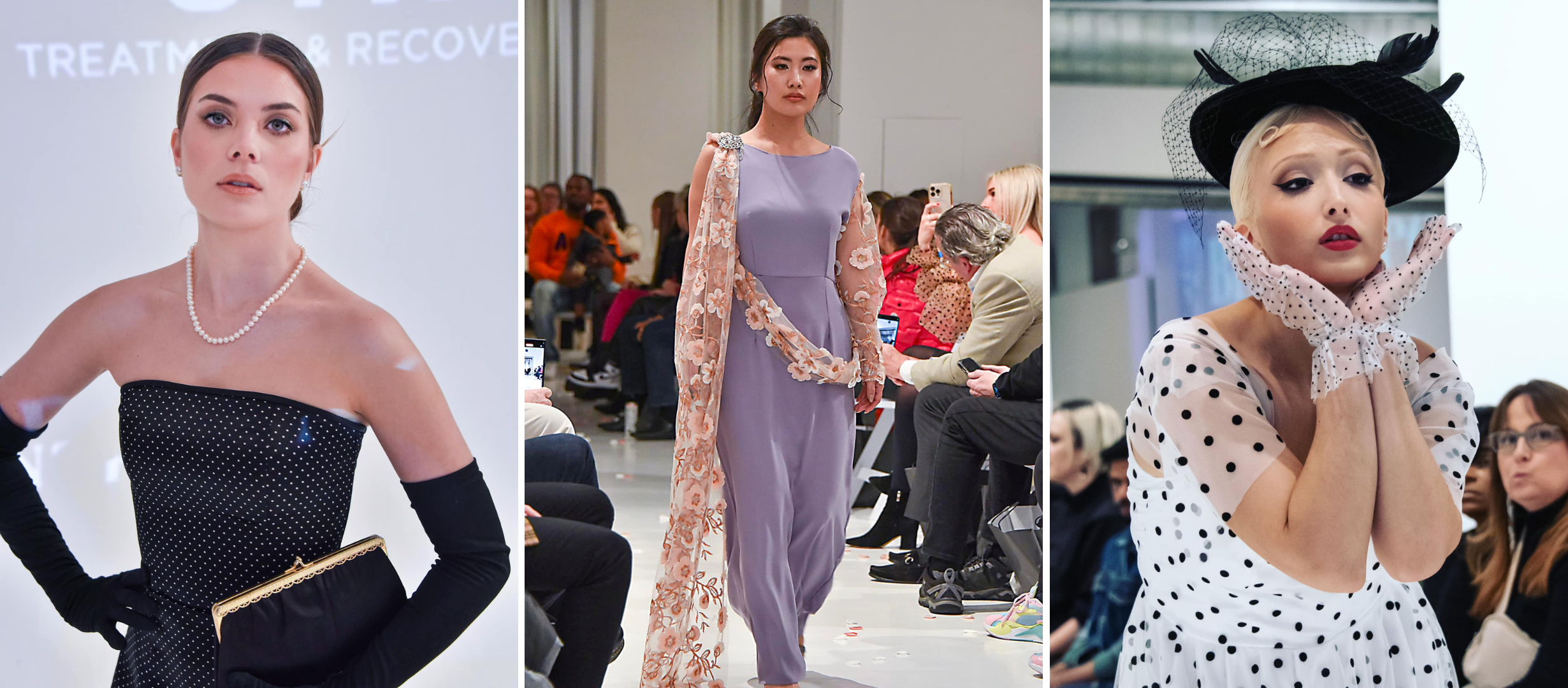 On Saturday, February 11th, fashion designer Alexandra Nyman, who designs under the moniker LadyCat, showcased her third collection at Break Free NYFW. The collection, entitled "Marry Me Betty" is a commentary on generational trauma and a criticism of the expansion of Kendra's Law by Mayor Adams', which forcefully hospitalizes those who appear to exhibit signs of mental illness.
"It is my firm belief that this directive creates obstacles to quality mental health care by creating a fear of forced treatment, and fraying a person's trust in the health care system. Being forcefully hospitalized is one of the most traumatic things an individual can experience," Nyman spoke passionately on the matter when remarking on the Mayor's current expansion of Kendra's Law.
"People who struggle with behavioral health issues are marginalized and face stigma that can lead to severe consequences. Mayor Adams, this policy perpetuates the belief that many people hold that individuals with mental health issues are dangerous. But in reality, they are more likely to be victims of crime and excessive use of force by the police than to cause harm."
Hozier's "Take Me to Church" blasted through the speakers as LadyCat's collection walked the runway. The highlight of the collection was the finale piece, worn by Libra Laleña. The piece recreates one of Nyman's Mother's earliest memories, as she watched her Mother be forcefully taken out of the house by two men in white coats. Nyman's Grandmother had bipolar disorder type 1, which used to be called Manic Depression, and was commonly treated with ECT (Electroconvulsive therapy). This event caused generational trauma in Nyman's family for generations to come.
The collection was embraced by many prominent members of both the sober and mental health communities including Councilmember Tiffany Caban who serves on the Committee of Mental Health, Disabilities, and Addiction and Tina Chiu from the Mayor's Office of Community Mental Health. Audience members were brought to tears at the conclusion of the collection, with many opening up to Nyman about their own mental health struggles.
Nyman hopes her message of breaking free from generational trauma and continuing to seek mental health treatment is one that will resonate with others. She passionately urges members of the New York legislature to pass Daniel's Law, which treats mental health as a public health issue and not a public safety threat and has mental health professionals as the first responders for matters of mental health crises. At the conclusion of the showcase, Nyman had a petition passed around in favor of the passage of Daniel's Law, with nearly fifty signatures collected.
The next Break Free NYFW Designer Showcase will be held on Sunday, September 10th. Tickets are available at Eventbrite.com.
Media Contact
Company Name: Break Free NYFW
Contact Person: Alexandra Nyman
Email: Send Email
Phone: 5703690325
City: NYC
State: New York
Country: United States
Website: https://www.breakfreenyfw.com/