Archup The First Architectural Platform in Arabic for Architectural News
ArchUp Soaring to New Heights & Serving as a Catalyst to Morph the Social and Architectural Landscape of the Society Another arrow in the quiver for the architectural platform that aims to propagate game-changing architectural designs around the world!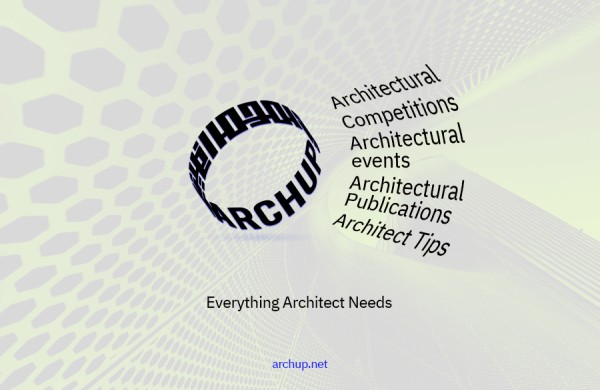 Breakthroughs in Arabic architecture design are no longer hard to reach or hear about since the dawn of ArchUp which has served as a powerhouse for Arabic architecture, enabling the latest and ground-breaking designs to be dispersed across the planet. News about jaw-dropping architectural layouts and competitions is now at the fingertips of avid news readers of the architectural sector.
Cutting-edge schemes of elevations have weaved the way for ArchUp through all adversities to emerge as one of the leaders in the news-distributor niche. Events which foster and uphold ethnic diversity amongst the competitors are also highlighted on the web-based platform for enthusiasts to learn more about the events and partake in them.
For more information, go to https://archup.net/
About ArchUp ArchUp is a non-profit organisation that has seen a burgeoning rise in the realm of architectural designs across the globe and aims to be very pervasive in its capability to disperse the most impactful elevations of masonries and houses. The web platform is substantially useful for academics, students, and working professionals to gain an insight into the latest trendsetter plans and sketches that traverse borders and to recast or tweak these designs wrapped in their own innovative charm and creativity.
The chief purpose of the website is to purvey news about the latest developments and architectural competitions to the Arab community in both English and Arabic. This platform is the first Arab platform specialised in the architectural publishing of international and local architectural news in Arabic language.
E-mail: [email protected]
Media Contact
Company Name: ArchUp
Contact Person: Naser Ahmad
Email: Send Email
Country: Saudi Arabia
Website: https://archup.net/