KidCycle Club experiences major growth in young rider membership and announces its plans to expand to more communities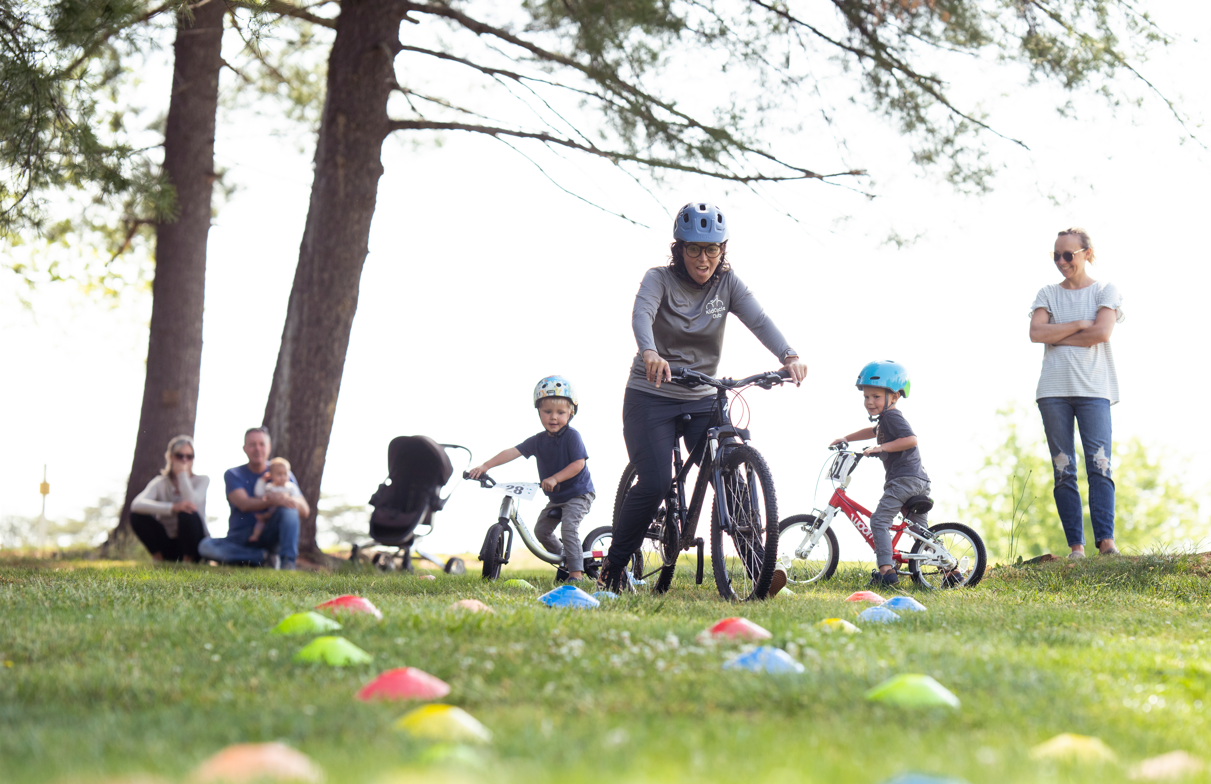 Asheville, NC, USA – In less than two years, KidCycle Club has increased its number of riders served from 85 to 400+, thanks to an ever-growing team of dedicated coaches and supporters across Western North Carolina. The company believes that every child should have access to experiential education opportunities, such as biking outdoors. KidCycle Club programs are popping up in communities eager to provide kids with bike-riding skills, giving them freedom, independence and a sense of accomplishment. Based in the mountain biking capital of the United States East Coast, Asheville, North Carolina, KidCycle Club plans to expand throughout the Southeast and beyond.
This expansion will bring the company's unique programming and services to more kids and families. KidCycle Club is committed to providing an inclusive and welcoming environment for all children, regardless of resources or background. With this expansion, KidCycle Club looks forward to continuing its work of empowering young kids through biking and increasing their confidence and connection with them. One parent said, "My son just finished a week of summer biking camp, and he loved it! He definitely improved his skills and confidence and now wants to ride his bike all the time. The coaches were all great!"
KidCycle Club provides opportunities for children to learn biking skills through a scaffolded approach, matching terrain and activities that accommodate various ages and skill levels. The owner, Emi Kubota, announced in a recent interview that the company targets to teach kids aged 12 months old to 12 years old to ride four-wheeled pre-balance bikes and balance bikes, and then on to pedal bikes and mountain bikes. The balance bike revolution allows the kids to pedal without training wheels. She also pinpoints in the same interview that "12 to 18 months is a great age for getting on a bike because kids are less inhibited."
Aimed at offering an environment where these kids can feel safe, welcomed and supported, KidCycle Club has programs tailored specifically for each rider in order to help them achieve bicycle independence. Currently, the Club offers classes and camps that use obstacles, such as cones and ramps, for kids to learn skills like turning and speed control. As KidCycle Club has attracted older and more skilled riders, the coaches have increased their training to continue challenging them each season.
The founder says, "Creating lifelong bike riders is so rewarding. Through the process, the kids connect to themselves, make new friends and learn to move their bodies in an active, healthy way."
Launched in June of 2021, Emi Kubota is further expanding her vision based on two distinct models: direct-to-consumer programming with families who have the means to provide their own bikes and transportation to classes and activities, as well as expanding through community-based organizations to help them deliver the bikes and transportation for youth biking programming.
Media Contact
Company Name: KidCycle Club, LLC
Contact Person: Emi Kubota
Email: Send Email
City: Asheville
State: NC
Country: United States
Website: https://www.kidcycleclub.com/