Northern Root Records Makes History: Cagayan-based Band, "Sunset Sessions", Tops Spotify Viral 50 PH Chart
Northern Root Records, a record label committed to promoting original Pinoy music and preserving local languages and culture, is making history with one of its recently signed artists, Sunset Sessions. Based in Cagayan province, northern Philippines, the events band has made it to Spotify's Viral 50 Philippines with their debut single, "Sa Iyo Na Lang Ako," in collaboration with their A&R manager, Ruth Lee Resuello, who founded and manages Northern Root Records.
Sunset Sessions is on course to become one of the first North-based bands to make it in the mainstream music scene, as there currently need to be local artists from their province who have made it in the official national or global music charts. With the help of Resuello's guidance and wisdom in managing talents and their music, Sunset Sessions has leveled up a lot, and their success on Spotify's Viral 50 PH chart is a testament to their talent and hard work.
Not only that, Northern Root Records promotes social responsibility and is involved in charity work. The label uses its own resources to help out public elementary schools by using its royalties to donate school supplies, perform for the students, and conduct free music workshops. During calamities, NRR artists conduct fundraising concerts for the people affected.
Northern Root Records has signed a host of new talented artists all over the globe, including AIM, Gavv, Ruuu, MAGE, Eli Jang, WALLY WAVY, Niya, Shayne Carmel, Southvibes, K! Joshua, Never The Cool Kids, Louise Laurel, Furio, Joshua Belliardo, G! Daniel, wagi, Rutela, RNORTH, Carlos Miguel, Earth To Mars, TIMONES, JM Rasos , S1NT4, and SIK4M1.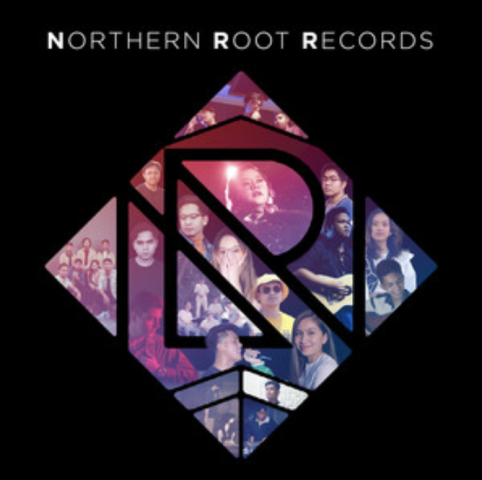 Several highly anticipated tracks are slated to be released later this year, including "Ruthless" by Shayne Carmel and "Makwa Tam Ngamin," an original Ibanag EDM song featuring Niya. Both artists are Cagayano sisters based in Canada and are proud of their Cagayano roots, which they incorporate into their music by utilizing the local language "Ybanag."
This March, Ruth Lee Resuello's live performance recording of "Move Mountains" will be distributed by Warner Music Philippines. The label's most talented artist, "Ruuu," will release a new single titled "That's The One" with their A&R Manager, Ruth Lee Resuello.
In June, Northern Root Records will launch its first boy band, "Matikas." They will release its debut single, "Binhing Matikas," featuring K! Joshua, Louie Kem, G! Daniel, JM Rasos, and Nate Alvarez. This track is an exclusive project with Dendridge Atelier, an international designer and stylist for the upcoming Mr. International competition.
Additionally, three more artists will be launched in June, including nawfside (with new single titled "Sorry"), Wally Wavy (with debut single titled "Gusto Mo Ng Patago"), and Karlo D Kid (with debut single titled "Pangandoy"). Lastly, CLUBS, the first signed indie pop band of Northern Root Records that went viral, (now under Warner Music Philippines) will release a live performance version of their viral song "Sinta,"
Northern Root Records is preparing to launch three albums this year, including "I Have You" by Ruth Lee Resuello, "Byaheng Cagayan" (a compilation album of Cagayano artists signed to Northern Root Records), and Northern Root Records' Compilation Album Volume 1 (a compilation of the label's pioneer artists).
YouTube: https://www.youtube.com/@rnorthentertainment6470
Media Contact
Company Name: Northern Root Records
Contact Person: Ruth Lee Resuello
Email: Send Email
Country: Philippines
Website: https://hyperfollow.com/NorthernRootRecords