Transformative Divorce: From Broken to Blessed By Ezty Rosynfeld
Are you currently going through divorce, or have you been divorced in the past? Are you looking for ways to heal and come out the other end stronger, more joyful and more aligned with your true self? Ezty Rosynfeld, the author of Transformative Divorce: From Broken to Blessed, is a family law attorney who has been voted one of the top lawyers in California and nationally. In addition to assisting clients going through divorce, she wrote this book to share her expertise and help people overcome this most difficult life transition.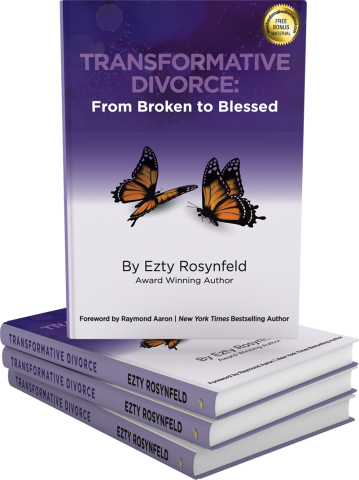 Whether you're contemplating divorce, are deep in the divorce process, or are already divorced but still enmeshed in the negativity of the experience, Transformative Divorce: From Broken to Blessed will help guide you through it. As you traverse the rocky and unknown landscape that typifies divorce, you'll have an experienced pathfinder by your side to teach you how to avoid the divorce from hell, that challenge equals opportunity, that you can actually rewrite your story, and that you must do so in order to grow. You'll learn how to overcome resistance, stretch beyond your limits, and write the coming chapters of your book of life, all while developing and nurturing important self-care habits.
With the exercises contained throughout this book, the reader will learn ways to overcome stress, to count their blessings despite the losses they endured, and to create a truly brilliant future. Filled with helpful, practical advice and enlivened with real-life case studies illustrating the growth opportunities that divorce presents, Rosynfeld helps readers see the brighter horizon on the path ahead, and gives careful directions so they don't get lost. No matter how much turmoil you're in now or have experienced in the past, you can turn lead into gold by shifting your consciousness and thereby transforming your life.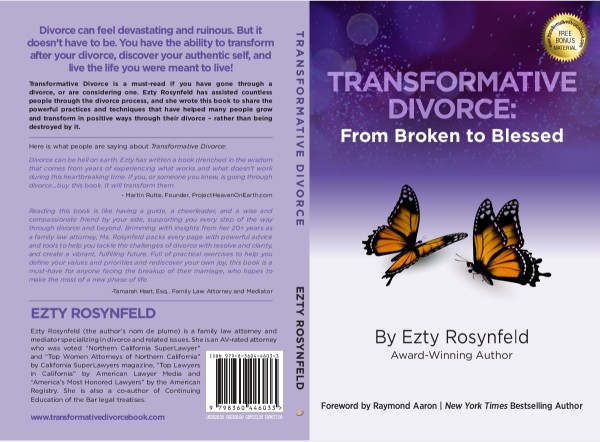 Transformative Divorce: From Broken to Blessed is available on Amazon.
Now, you can also enroll in the Transformative Divorce Course at www.thetransformativedivorce.com
Media Contact
Contact Person: Ezty Rosynfeld
Email: Send Email
Country: United States
Website: www.thetransformativedivorce.com