Affordable Luxury: Human Hair Extensions and Wigs Under $99.9
Elfin Hair, an online hair store dedicated to providing the best human hair, is excited to unveil its new line of cost-effective human hair extensions and wigs priced under $99.9. This competitively priced collection is meticulously crafted to provide top-quality human hair at unbeatable prices, making luxurious hair transformations accessible to everyone.
The wallet-friendly product line features an array of options, including clip-in extensions, tape-in extensions, human hair weaves, and an assortment of wigs, all made from 100% Remy human hair. Each product is subject to a stringent quality assurance process, ensuring that customers receive outstanding hair enhancements to create their desired looks with confidence and ease.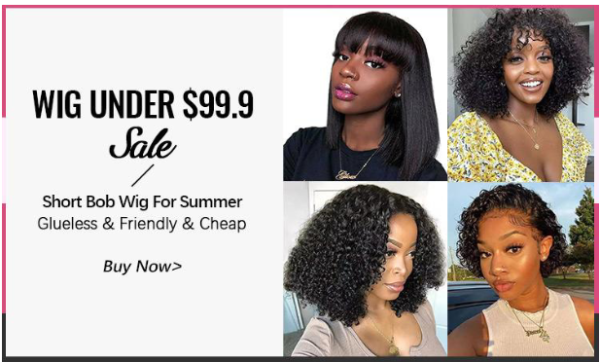 "The newly launched line of human hair extensions and wigs priced under $99.9 is committed to delivering exceptional style and value, making it possible for anyone to achieve their dream hair transformation affordably," said a principal of Elfin Hair.
Key highlights of this accessible elegance line include:
Premium Quality Remy Human Hair: Each extension and wig is made from top-notch human hair, ensuring a natural appearance and feel, as well as the ability to style, color, and cut the hair to blend seamlessly with your own.
Extensive Variety: Customers can choose from an array of styles, lengths, colors, and application methods to find the ideal hair solution tailored to their needs and preferences.
Easy-to-Use: Our hair extensions and wigs are designed for simple application and removal, allowing users to enjoy hassle-free transformations.
Unlimited Styling Options: The diverse selection enables customers to create an array of styles, from adding length and volume to trying out new hair colors or textures, all while staying budget-conscious.
To mark the debut of this accessible elegance line (hair under $99.9), Elfin Hair is offering a special, limited-time promotion. Customers can enjoy 40% off items from the collection. To explore the full range of human hair extensions and wigs under $99.9, visit elfinhair.com or connect with us on social media as follows:
Facebook: https://www.facebook.com/elfinhair
Instagram: https://www.instagram.com/elfinhair/
Youtube: https://www.youtube.com/user/elfinhair
Pinterest: https://www.pinterest.com/elfinhair/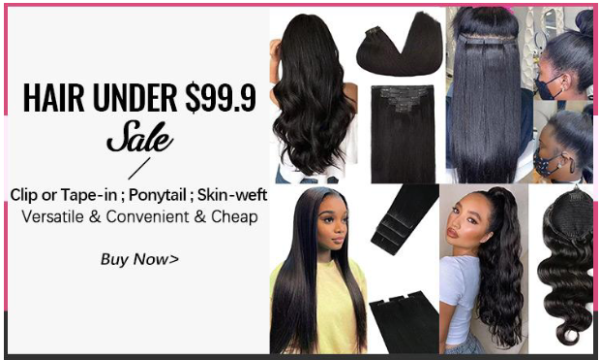 About Elfin Hair:
Elfin Hair is dedicated to making high-quality hair products accessible to everyone, no matter their budget. It's a reliable online hair store dedicated to empowering girls to express their unique style. It has earned a lot of positive reputations from its global customers, as a result of the company's commitment to exceptional customer service and quality products. By leveraging advanced hair technologies, meticulous quality control, and a deep understanding of evolving beauty trends, Elfin Hair successfully provides fashionable, budget-friendly human hair that blend seamlessly with natural hair, allowing girls to confidently express their unique personalities and achieve stunning, professional-level transformations at home and even in minutes.
WhatsApp Number: +86-15013223107
Media Contact
Company Name: ELFIN HAIR
Contact Person: AILSA
Email: Send Email
Country: China
Website: https://www.elfinhair.com/